Augmented reality and the metaverse is no longer just for video games and social media. These two technologies are being applied to the medical field to completely revise how patients and providers interact with and experience medicine. This new 'medical metaverse' will deliver an immense amount of valuable data into the palm of your hand!
How Augmented Reality is As Close As Your Phone
Augmented reality (AR) isn't some fancy technology used only by tech heads with expensive gear. On the contrary, it is already at your fingertips on your phone! If you are familiar with the phone game 'Pokémon GO,' a recent cultural sensation, you already know what AR on your phone can look like. Pokémon GO lets you look through your phone's camera to see digital images of pokemon (i.e., the video game's magical creatures). However, your phone's AR is not just for video games.
Filters on the Phone for Chat and Video
Another AR usage you're likely familiar with takes the shape of filters for social apps, chatting and video calls. This usage is sometimes called 'social AR' because it is used on social media apps from Snapchat to Instagram and Facebook. 
Social AR works by putting a filter over your video or photos to change your appearance. You can use AR to digitally put sunglasses on your face on a video call or even place a digital background behind you on video calls. 
Google Translate for Signs
Google Translate can now use AR to impact how you see the world. Using the power of AR, Google Translate uses your phone's camera to translate signs into your chosen language in real-time. This feature allows users to experience a window into a world where the signs and other text are translated into your language. Needless to say that this AR application makes traveling much easier and removes the inherent barrier between societies with different languages. 
Assisting Home Improvements 
Using AR, you can now measure the size of objects and spaces using your phone's camera through Apple and Google's measuring apps. These apps use the power of AR's ability to measure the volume of spaces to accurately measure the distance between two objects or how large an object is. You can now plan for home improvements without lifting your measuring tape! 
AR will also let you visualize what a new piece of furniture would look like in your house before you buy it. For example, apps like Ikea Place can place a digital rendering of a couch or chair in your home and see what colors or styles would work best for your home.
​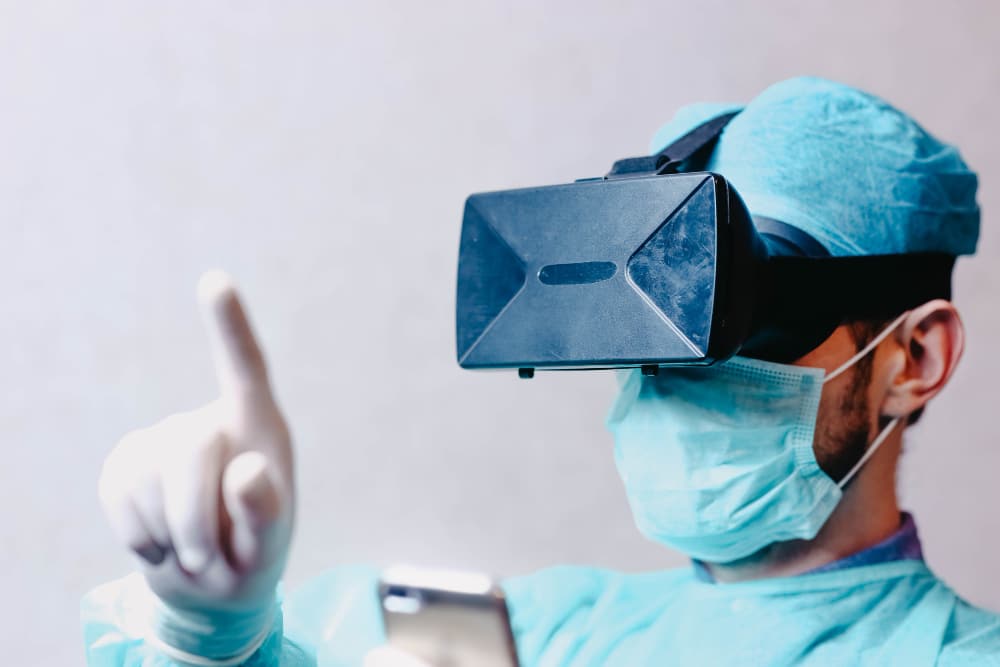 Introducing the Medical Metaverse
The medical metaverse combines medical technology and expertise with augmented reality. The overlap of digital visualization, massive amounts of medical data and a unique patient creates the opportunity to demonstrate alternate views of a patient's health and appearance in real-time. 
Improving Patient Treatment and Surgeries 
As you can imagine, the medical metaverse has numerous applications for medicine. The power to overlap digital visualizations with medical data on a unique patient can help healthcare providers learn better, provide superior care in the operating room and communicate more clearly with the patient. 
Medical providers can create a 'digital twin' of the patient using the power of AR and the massive amount of medical data created for a unique patient through medical scans. The twin can then be used to plan for surgeries or treatment and track diseases in the patient. 
This technology also allows the doctor to communicate plans for surgery or treatment to the patient using this digital twin so that the patient can understand what the outcome of surgery will be or how the doctor plans to treat their illness. 
Inside the operating room, providers can use this digital twin to see a model of the patient in real-time. This model is created using the patient's medical data collected through CT and MRI so that the surgeon can see the inside of the patient's body as they operate. These AR-assisted surgeries make the surgeon more precise and deliver the best care possible for the patient. 
Describing Outcomes and Improving Patient-Practitioner Communication in Cosmetic Treatments
Through AR technology in the medical metaverse, providers are able to use volumetrics video to create three-dimensional renderings of the patient in a two-dimensional video. This process equips physicians and patients with an interactive experience to see how changes affect appearance. Needless to say, cosmetic surgery has the most to gain from this technology.
 The most challenging part of cosmetic procedures is often communicating the finished result to the patient and ensuring that they will be pleased with it. However, AR allows the practitioner to project the results over the patient in real-time, so they can see their new face, hair or body over their current one! By moving around and interacting with it, the patient better visualizes the results and communicates any desired changes to the doctor. This way, both the doctor and the patient are satisfied with the outcome. 
Closing Thoughts on the Future of the Medical Metaverse
The future of AR and the medical metaverse in standard medical practice is undeniable. AR improves every aspect of the medical field, from preoperative planning and surgery to treatment plans and patient-doctor communication. As AR becomes more advanced, these benefits will only increase. As a result, it's no overstatement that AR will completely reimagine how we understand and interact with medical treatment.
Subscribe Now to Stay Current!
Want to know more about how AR will impact the performance of your clinic and your relationship with your patients?
Join our newsletter to stay up to date as we dive deeper into this emerging field of medicine.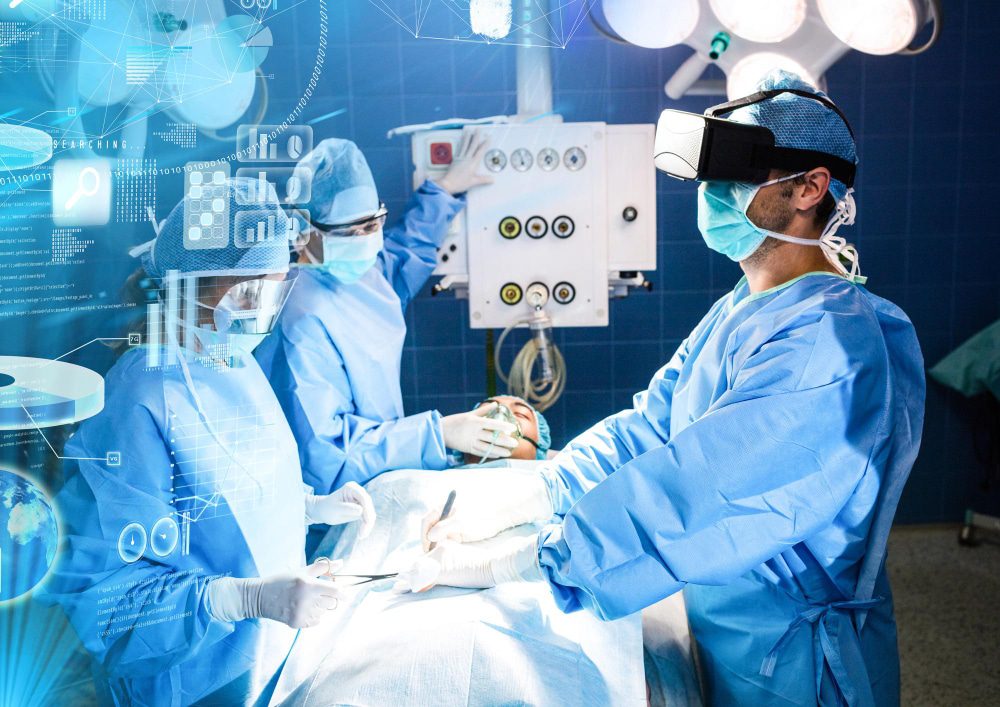 The medical metaverse is not a small pocket of technology with a handful of applications in the medical space but the future of healthcare provision. Like the internet, the medical…