As the medical world expands and develops, a fresh approach to patient care is becoming increasingly popular. Alternative medicine develops a personalized outlook on each patient and approaches each person as a unique individual. Dr. Judi Goldstone, a hormone replacement therapy doctor, weight loss specialist and alternative medicine physician at the Southern California Center for Anti-Aging, uses her expertise to aid patients through this method.
She describes this approach as "functional" because it gives a flexible and holistic perspective to medicine. 
Top Doctor Magazine had the honor and pleasure of talking with Dr. Goldstone and looking at her fascinating journey to alternative medicine. She shared her perspective on the effectiveness of this approach and her personal story of how alternative medicine benefited her life. 
Alternative Medicine 
Dr. Goldstone puts herself in the category of an alternative, functional medicine practitioner. Although she started in conventional medicine, Dr. Goldstone saw the need for a more personalized approach to patient health. This need was especially apparent when dealing with aging and weight loss.
"I started as a general internist, and I did that for several years. And then I went into weight loss because I was always interested in that field," she said.
As she was working in conventional medicine, she noticed that some people, especially the older patients, were becoming increasingly frustrated with not seeing results or not being able to keep the weight off.
"But then, I realized that people weren't really maintaining their weight loss, and a lot of them were struggling," Dr. Goldstone added.
As a result, she opened her practice to help her patients with the same symptoms she dealt with herself.
On her journey towards better health, she was discouraged by the medical field's approach to aging and its effects as inescapable and irreversible. Through extensive research, training with the American Academy of Anti-Aging Medicine and experimenting on herself, Dr. Goldstone found that she could live a healthy, productive and happy lifestyle through alternative medicine. 
Alternative medicine evaluates and treats the body as a whole rather than the conventional disease management approach to medicine. "It's looking at the patient as a whole" and being able to take care of every person's individualized concerns. The current healthcare system is reactive and manages diseases with very little focus on prevention. Therefore, our current system of healthcare should be called disease care. Another important aspect of alternative medicine is that it attempts to prevent chronic illnesses and diseases. 
"It's preventive medicine. We're trying to catch the disease before it catches you," Dr. Goldstone concluded.
Dr. Goldstone explains that "as we age, we're susceptible to chronic inflammation and degeneration which can lead to illnesses such as cancer and diabetes, heart disease and worse." At her practice, Dr. Goldstone and her team use the latest medical technology to evaluate, treat patients and perform regular checkups as preventative healthcare.
Importance of Paying Attention to Hormones
Paying particular attention to balancing one's body biochemically, including hormones. Replacing and balancing hormones was a game-changer in her journey towards health as well as her patients'. While working in conventional medicine focused on weight loss, she noted that many patients weren't able to keep the weight off. 
Dr. Goldstone noticed these people were typically menopausal women and men over 40. This discovery sparked her curiosity, and she began looking into possible links between hormones and health concerns such as maintaining a healthy weight. 
"So then I started getting really interested in it [hormone replacement therapy], and I began going to the meetings [of American Academy of Anti-Aging Medicine] and reading everything I could," Dr. Goldstone explained.
Making this connection was a significant breakthrough for Dr. Goldstone in opening her own business. With the help of the American Academy of Anti-Aging Medicine, she found balancing hormones, eating an appropriate diet, proper exercise, supplements and stress control helped with reversing some of the effects of early aging, healing from burnout and getting rid of chronic fatigue in herself and her patients. 
"My job is to get everybody's body into balance so they can age in top mental and physical health," Dr. Goldstone said.
These patients have expressed how thankful they are for a doctor who "thinks outside of the box" regarding hormone balancing and considering metabolic influences.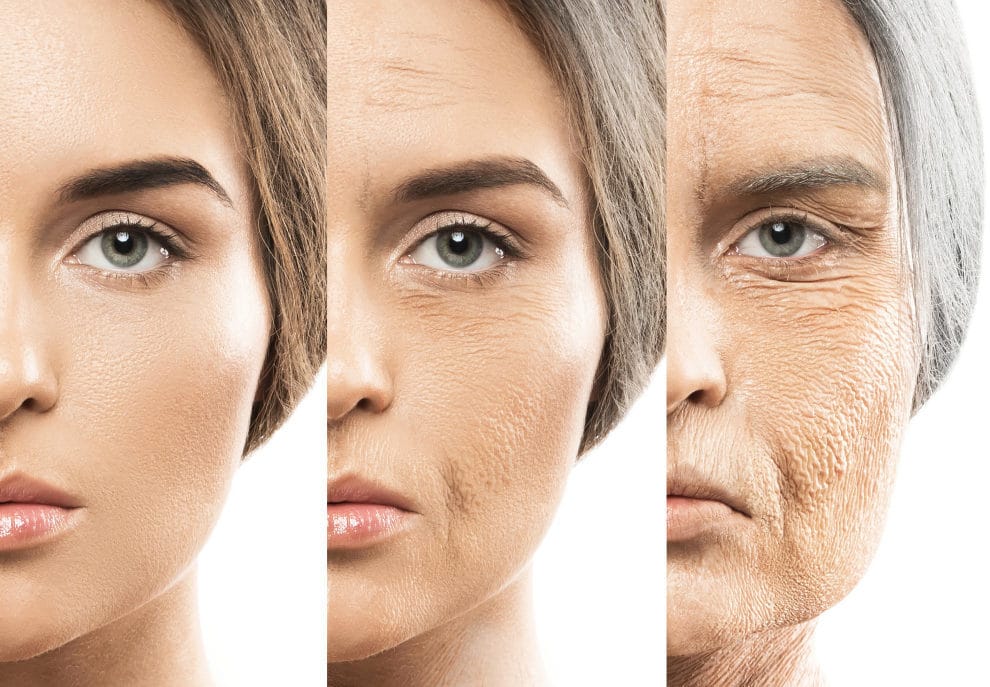 Personalizing Medicine 
After Dr. Goldstone's realization of a more holistic approach to patient care, she began medical training. With this medical training and expertise, she could help patients with more than just her specialization. She committed to continuing education by attending conferences and keeping up-to-date on the latest medical techniques, research and technology. These factors combined allowed Dr. Goldstone to focus on alternative, functional medicine and significantly impact her patients' lives. 
The goal of anti-aging, holistic medicine is to help patients avoid degenerative diseases and extend their healthy life span. While traditional physicians focus on treating disease and managing chronic conditions with pharmaceuticals and surgical procedures, anti-aging doctors like Dr. Goldstone practice preventive health care that is truly multidisciplinary. They blend advanced technologies for detecting degenerative diseases with wellness and prevention therapies, including nutrition, supplementation, mind/body medicine, detoxification and exercise.
One of the critical aspects of alternative medicine is the focus on the whole patient. 
"It's personalized medicine; it's treating the person as an individual," Dr. Goldstone shared. 
Dr. Goldstone takes the time to truly listen to her patients and learn what they need and what they're looking for. This attention to the individual enables her to provide personalized and effective care. Her training and expertise as an M.D. also give her the advantage of knowing when patients need to be referred to a specialist.
Advances in the Alternative Medicine Field 
There are advances in various medical fields every day, including alternative medicine (the fastest-growing field of medicine today). Some of these advances include biomedical engineering, cloning, nanotechnology, the use of stem cells, peptides, anti-aging drugs, 3D printing and more, enabling doctors to conduct better testing and treatment with the goal of helping people live healthier, more productive lives as they age. Dr. Goldstone utilizes various modalities that help her provide the best possible care to her patients. 
When asked if functional medicine was advancing in technology, Dr. Goldstone responded, 
"It's constantly changing. There's always something new; there are many amazing new ways to evaluate and prevent degeneration of the body.
The new technological advances help doctors such as Dr. Goldstone measure patients' cognitive function, cardiac function and mental status, among many other things. 
The field is also becoming more popular among medical professionals as an approach to patients' health. Dr. Goldstone states she believes more and more doctors are moving towards alternative, functional medicine. It has become the fastest-growing field of medicine.
"The field is going to expand. It's expanding right now. And it's going to keep expanding. More people are going to jump into it," Dr. Goldstone concluded. 
A Parting Reminder
Top Doctor Magazine would like to thank Dr. Goldstone for taking the time to share her story with us. We hope her perspective on the expanding field of alternative medicine has been beneficial and intriguing to our readers. If you would like to learn more about alternative medicine or Dr. Goldstone and her practice, please check out her profile and website here!