Being a physician in today's times is no walk in the park. Aside from working amidst a pandemic, focusing on technological advancements, insurance company disputes, and management tasks make it harder for physicians to manage their businesses and careers independently. However, what if we told you that you, the physician, could improve patient care, save lives, and increase profitability while regaining your peace of mind and freedom to enjoy your life? 
Here at Top Doctor Magazine, we are delighted to welcome you to the future by introducing our newest technology and telehealth medical partner, ready to assist physicians all across the country in helping millions of patients better take care of their health – TopDocRX! Over the next few minutes, we will learn how TopDocRX helps physicians in every layer of their practices, from chronic care solutions to remote patient monitoring. Furthermore, we will show you how to attract more patients and expand your own practice through these efficient and straightforward approaches to patient care!
TopDocRX, Revolutionizing Chronic Care Solutions
As opposed to acute care, chronic care is targeted at long-term-illnesses. TopDocRX understands the expense that comes with maintaining the care of chronically ill patients. Annually, the total cost of chronic care treatments in the U.S. is roughly $1.65 trillion.  This is why TopDocRX offers solutions like remote patient monitoring that brings down the cost of delivering chronic care solutions. TopDocRX also recognizes the challenges of chronic care treatment that can lead to therapeutic competition. As patients deserve the best when it comes to their care and don't deserve to get stuck in the middle of insurance and medical practice and hospital and in-home care agency competitive squabbles, TopDocRX's telehealth solutions help to create a higher standard as the new common denominator across the medical landscape, which is a direct win for patients and chronic care patients in particular.
TopDocRX's Chronic Care Solutions Just Work
The TopDocRX call center, staffed by over 900 telehealth workers which includes nurses and physicians, provides an ever-present, on-call solution for patients around the country. Think of this as a virtual hospital with specialists in every field available at your fingertips through their award-winning app. Starting with only a simple 20 minute call from our certified and trained nurses, your patients will have direct access to these professionals, without the many bureaucratic overhead costs associated with traditional chronic care. Get the help you need and want when you need and want it. 
As their nurses work with your patients, they will also tailor and build the needed program that is perfect for each patient. No matter the level of care needed, they will build the appropriate program required. After compatibility has been established, enrolling your patients into their Remote Patient Monitoring (RPM) platform becomes our top priority for you and your patients. This is because the technological advances that RPM brings to the table allows TopDocRX's staff to monitor patients 24/7 from the comforts of their own homes. 
TopDocRX, the Ultimate Remote Patient Care Monitoring System
Caring remotely for patients is now an everyday reality, and the waiting rooms are nearly empty as a result. With RPM, you can easily keep an eye on your patients more safely even than in-person visits!
However, the following reasons have been listed as the most common deterents among physicians from choosing RPM solutions in the past:
Lack of FDA-approved electronic equipment
Low patient retention

, and
Patient-unfriendly platforms
As if these reasons were not enough, the actual costs (staff training, RPM kit, initial office setup, software costs, etc.) for a 300-patient practice ranges anywhere between $143,500.00 and $260,000.00! With such skyrocketing costs and no clear return on investment in sight, it's no surprise that very few medical practices adopted the burgeoning RPM technological developments.
Considering how primary care practices were expected to lose up to $15 billion in 2020, additional costs were the last thing that any practice would consider incurring. This game has now completely changed thanks to TopDocRX's RPM system which is the done-for-you remote patient monitoring system that practices have wanted but not been able to execute as a solo venture. That is why the TopDocRX RPM system is here to assist your patient care efforts free of charge… that is, to you and your patients. Once you outsource to TopDocRX, you can have highly effective and qualitative care direct to chronic and acute care patients using specialized monitoring equipment and personnel. Furthermore, using our VAC (Visual, Audio, and Kinesthetic) method of communication, our staff constantly receives training on how to see, hear, feel, and solve any patient issue simply and professionally.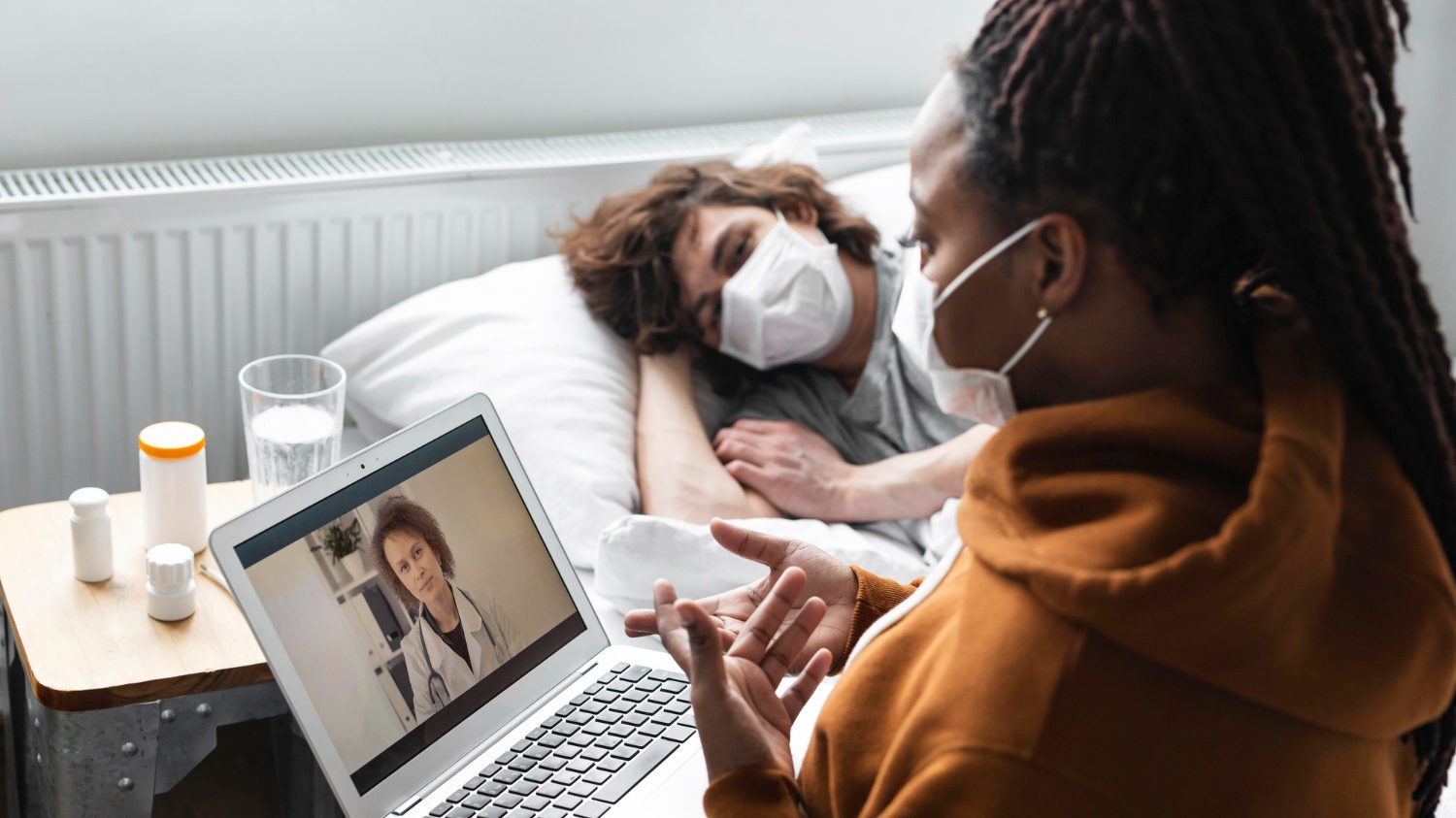 Which Kind of Medical Practices Will Benefit the Most from TopDocRX RPM?
As a physician, especially one with a packed waiting room, you need to share your attention with a vast array of patients, regardless of their current medical conditions. At such times, the ability to sift through data and deliver patient-care-relevant conclusions quickly becomes paramount. TopDocRX RPM was designed to be your solution here by collecting and analyzing the data for you automatically and behind the scenes.
If you find yourself in need of a virtually cost-free digital assistant backed by over 900 medically trained personnel to assist you with your practice's growth, TopDocRX gives you the ability to scale your medical practice infinitely. With its comprehensive data collection, TopDocRX RPM allows you to implement patient care more straightforwardly; you will benefit your patients by reaching conclusions to support patient care faster and more efficiently. In turn, your patients are able to respond promptly to their medical issues and avoid specific health issues in the future. RPM is the ounce of prevention that is better than a pound of cure.
Once the system is in place (which takes about a day of work in total from the applications and in-office equipment setup and demonstration), keeping an eye on your patients' health will never be easier! You can choose to monitor your patients and data directly or have our medical staff do it for you. 
However, while TopDocRX RPM has vast applications for all patients and practices, it works best for:
Chronic care patients –

These are patients with chronic diseases such as diabetes, depression, Alzheimer's, or multiple sclerosis who can then enjoy their freedom at home without supplementary physical human supervision.
Critical care patients

– TopDocRX RPM helps monitor patients in hospices.
Why Should I Outsource to TopDocRX RPM?
The answer is multiple, yet simple – first off, outsourcing to TopDocRX will allow you access to the TopDocRX Connect, the first genuinely comprehensive virtual care platform, meeting the patient at the point of care. They provide preventative, 24/7 healthcare to high-need patients in detail while collecting enough data for you to draw faster, more effective, and cost-efficient conclusions to support patient care! They provide all the medical devices and wearables necessary for data collection, as well as the patient health kits, to the patient while following, of course, all HIPAA and FDA regulations! As for the patients, they will enjoy copious benefits for a service that is covered by Medicare and Medicaid:  
Telehealth direct access chat to nurses 24/7
Telehealth video access to doctors 24/7
900+ call center staffers ready to assist their needs
Real-time, automated data and insights
Second, the platform allows you and your personnel to immediately respond to any drastic changes in your patients' health, track their medicine intake, and send push notifications when needed. You will be able to track your patients' heart rate, glucose, step count, and any other essential variables to their health on a straightforward interface, friendly to young and old users alike!
Third, the platform offers trustworthy billing services. For other RPM systems, billing is frequently accompanied by errors, namely in over 80% of cases, so TopDocRX has automated as much of this as possible for you.
Are you ready to introduce your patients to the wonderful modern world of remote patient monitoring, providing better care for them, better patient retention for you, and allowing you to scale your business infinitely? This truly is a business growth proposition… literally in a box. If you are ready to get started, that is fantastic! It is time for you to take the next step towards improving your patient care and contact TopDocRX here.
If you aren't quite ready to get started and have additional questions call 1-855-904-1047 or schedule a consultation here.