About Jazzmine Thompson
Jazzmine Thompson is a licensed insurance broker who specializes in athlete medical management and insurance claims. At its core, she is a healthcare consultant for combat sports. Thompson has more than 15 years of experience in medical administration.
Thompson has spent more than a decade working side-by-side with leading combat athletes, athletic commissions, and promoters across the U.S. For five years, Thompson served as an Athlete Medical Coordinator for UFC.
While assisting with the management of medical care for UFC athletes, Thompson traveled to events worldwide. Thompson has also worked in medical logistics with emergency medical services for these events. Her role was to keep an eye on the safety and health of the athletes until launching her own business, Athlete Medical Management, in 2018.
The Need to Transform Athlete Medical Care
Jazzmine Thompson highlights how the rapid growth of combat sports will increase in the foreseeable future. Her goal is to improve the process of medical care by making it more affordable and less stressful for athletes throughout the U.S.
"Primarily, I teach physicians how to meet the complex requirements of combat sports," said Thompson. Despite the nature of an event and promoter, it all boils down to adherence to the athletic commission's requirements. Typically, athletes can have between one and five exams to receive medical clearance for competition.
The Unawareness of Combat Medical Care
Thompson also highlights that most athletes are baffled by the process and requirements of various medical checks. "Of course, there are a lot of grey areas, but my focus of attention is to help athletes receive proper pre-fight and post-fight medical care in a timely manner," added Thompson.
When it comes to athlete medical care, the process can be complicated and time-consuming, requiring specific details and due diligence. Essentially, Thompson points out that the key is to build long-term relationships with athletes and help them evolve. "One of the best aspects of my profession is to successfully assist professional athletes, especially in urgent situations," continued Thompson.
There is more than one factor to consider when it comes to clearing an athlete for competition. For starters, it depends on "where" the match takes place between the fighters. Thompson also points out that each state has its own set of requirements.
After each event, however, the process to ensure medical care for athletes continues. It's a systematic process that is important because it guarantees the athlete's recovery and can also work in favor of healthcare providers.
Different State, Different Rules
In some states, the minimum requirement is basic blood work, while in others, additional exams are required. Basic blood work is also known as a combative trio that includes HIV, Hepatitis B, and Hepatitis C. "Most states just require a combative trio, physical, and an eye exam but California, for example, requires additional exams," noted Thompson. EKGs, neurological exams, and MRIs can also sometimes be required for medical clearance depending on where the event is taking place.
When it comes to drug testing, Thompson brings to our attention that each case is different. Drug testing may or may not be required depending on the fight promoter and athletic commission. "In all cases, drug testing is not a requirement to receive medical clearance," said Thompson.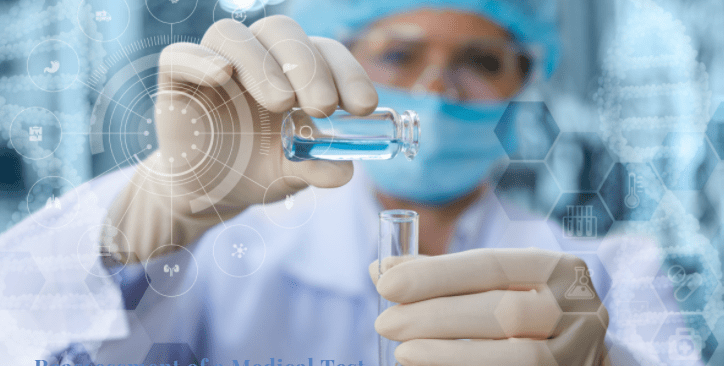 Reassessment of a Medical Test
Athletes who receive immediate medical clearance are able to focus on fight preparation without interruption. "Often athletes submit medical exams at the last minute. If there's something abnormal or inconsistent with the exam, It will require resources for reassessment and correction without delay. This can interrupt training and sometimes weight cutting," noted Thompson.
In some cases, instant medical clearance can even change the trajectory of an athlete's career. It is important that athletes are cleared and prepared to take fights at even given time. Over the years, Thompson has worked with more than 1000 professional athletes for combat medical management. "Whether you're an amateur or professional combat fighter, I truly believe that all athletes deserve the same type of medical care across the board," continued Thompson.
The Pandemic Crisis and Helping Healthcare Providers Meet the Commission's Requirements
Thompson also works with healthcare providers to meet the combat demands. She helps them adhere to the commission requirements through her new Combat Sports Care program by staying up to date on changes. With promoters, "We normally have two fights a month, so I check in with athletes in case they need any help in scheduling medical appointments," added Thompson.
During the pandemic crisis, Thompson affirms that all events came to a halt. Initially, she states that there was a lot of confusion and uncertainty, but new commission changes were ultimately straightforward and easy to adapt. "Overall, fight promoters have done an excellent job with covid testing and keeping the athletes safe as events continue." said Thompson.
Top Doctor Magazine
At TopDoctor Magazine, our mission is to foster connections within the health and wellness community, acting as a vital bridge between doctors and patients and facilitating collaborations between medical companies and healthcare professionals.
Our purpose extends to empowering our readers, providing them with the knowledge to make well-informed healthcare and lifestyle decisions.
We take pride in being the ultimate resource for interviews with health and wellness leaders, delivering trending medical news, and covering a wide range of healthy living topics.