The plastic surgery industry is a multi-billion-dollar entity. From plastic surgeons to spa services that claim to be able to 'tuck' tummies, plastic surgery is an integral part of the medical world, not just for aesthetic purposes but also for health purposes. It can be easy to try and discredit plastic surgery as a vanity when celebrities are constantly posting Instagram selfies with their "blessed" noses or before/after shots of their tummy tucks. However, plastic surgeons have so much more on their plates than post-surgery selfies and glamour shots of their patients' new looks.
Plastic surgery is often viewed as a vanity procedure, one that is only pursued out of pure self-interest. But the reality is that plastic surgery has many benefits beyond simply improving appearance. In this article, award-winning board-certified facial plastic surgeon Dr. Karan Dhir will share his perspective on the human side of plastic surgery. Dr. Dhir is a facial plastic and reconstructive surgeon specializing in facial, nasal and neck surgery. He notes that plastic surgery should not be viewed as a vanity procedure but rather to address physical needs and health issues.
About Dr. Karan Dhir
Dr. Dhir is a double board-certified facial plastic and reconstructive surgeon trained at the prestigious Mt. Sinai Hospital in New York City. After completing a five-year surgical residency and board certification in Head and Neck Surgery, he spent two additional years with world-renowned surgeons refining the techniques of rhinoplasty, blepharoplasty, facelifting and facial augmentation/rejuvenation procedures. He currently practices in Beverly Hills and continues to teach the art of Facial Plastic Surgery as an Assistant Clinical Professor at UCLA – Harbor.
Does the Plastic Surgery Stigma Still Exist?
Plastic surgery has a long history of being stigmatized as a vanity procedure. Despite techniques having come a long way in the last few decades and the fact that plastic surgery has become more normalized, the stigma may still exist for some.
 According to Dr. Dhir, plastic surgery can address physical needs or issues and improve mental health, which can improve self-image and confidence. Hence, it is necessary to educate people on facts and information about its overall benefits.
 "I hope that the general public would understand that a lot of plastic surgeries are done for reconstruction due to many things: traumatic injuries caused by accidents, burns, skin tumors or congenital anomalies and birth defects. Through plastic surgery, we give the patients the opportunity to get back into life with the best comfort and confidence. So, it's not just all about the aesthetics. That same comfort and confidence that is regained may, often times, be desired by some by choice for aesthetic reasons," Dr. Dhir said.
Changing Lives through Reconstruction
Dr. Dhir cited an example where he had performed a rhinoplasty for a patient with breathing problems. The procedure involved reshaping the nose to restore nasal airflow and proper drainage.
 "When she took her first breath, she just had tears in her eyes with a beautiful expression that tells us, 'I can breathe'. It's fulfilling and heartwarming to see it right in front of my eyes as her surgeon. And often the form and structure of the nose is changed in tandem which helps augment the experience when mutual goals are discussed," Dr. Dhir said.
 This emphasizes the concept that plastic surgery is not just about making someone look better; it's about restoring function, improving quality of life and regaining self-esteem and confidence all at the same time.
 Coming from a personal experience, Dr. Dhir had a rhinoplasty for himself at 18-years-old, so he understands the feeling of patients coming to him.
 "I went through a rhinoplasty experience, and I realized that the world didn't change. Nobody cared, people didn't even notice, but I felt a lot more confident, and I felt good," Dr. Dhir explained.
 The idea of making someone's life better through surgery stuck with him, which led him to pursue a career in plastic surgery, where he built his passion for rhinoplasty, facelifting and facial contouring.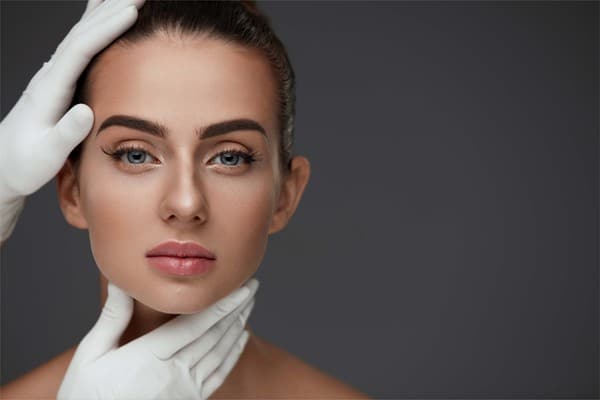 Mental Health and Well-being in Plastic Surgery
Dr. Dhir also mentioned how plastic surgery can even help people get through hardships in life, saying that it isn't always about fixing physical deformities or improving self-esteem. It can also be about mental health and well-being.
 "Somebody coming in for plastic surgery is not just doing it because they want to change the way they look. There are things going on in their lives that plastic surgery can help with such as taking control of an insecurity and making an active change for one's self," Dr. Dhir said. 
 Researchers from The American Society of Plastic Surgeons believe that plastic surgery has positive psychological effects, emphasizing the therapeutic dimension of cosmetics. Those suffering from major depressive disorder, generalized anxiety disorder or body dysmorphic disorder (BDD) may seek aesthetic surgery as a solution.
 Another study from the Association for Psychological Science also reveals positive outcomes of receiving aesthetic surgery across areas, including social phobia, goal attainment, quality of life, life satisfaction, attractiveness, well-being and self-efficacy.
 However, it is essential to note that surgeons must assess a patient's mental health before treatment to avoid unsuccessful outcomes that could lead to other problems, such as secondary mental disorders, and entail repetitive aesthetic procedures.
Plastic Surgery's Vanity Effect
The second goal of plastic surgery is to enhance a person's facial or body part to make it more aesthetically pleasing or remove something that gives them a little bit of discomfort (or embarrassment). Dr. Dhir's goal is to listen to each patient's story to find out who they are and what they want to improve; thus, ensuring they're on the same page.  He then carefully assesses the case and recommends the appropriate next steps. This part becomes critical because it will define the patient's decision, which, if not handled very well, could lead to wanting more, leading the way to vanity.
 "I think this is when the vanity comes. If someone gets 'addicted' to it or the surgeon doesn't say no to every request or 'improvement,' they will start to look so considerably different that people can easily notice the changes," Dr. Dhir explained.
The Bottom Line
It's important to remember that plastic surgery should not have a stigma of all vanity. Although plastic surgeons perform many procedures for purely aesthetic reasons, plastic surgery also resolves physical needs and health issues; often leading to improved mental health/confidence when performed responsibly with common goals. 
 So, the next time you see an Instagram post of a celebrity bragging about their new nose, don't forget that plastic surgery is so much more than just vanity – it's about improving confidence and well-being as Dr. Dhir reminds us.