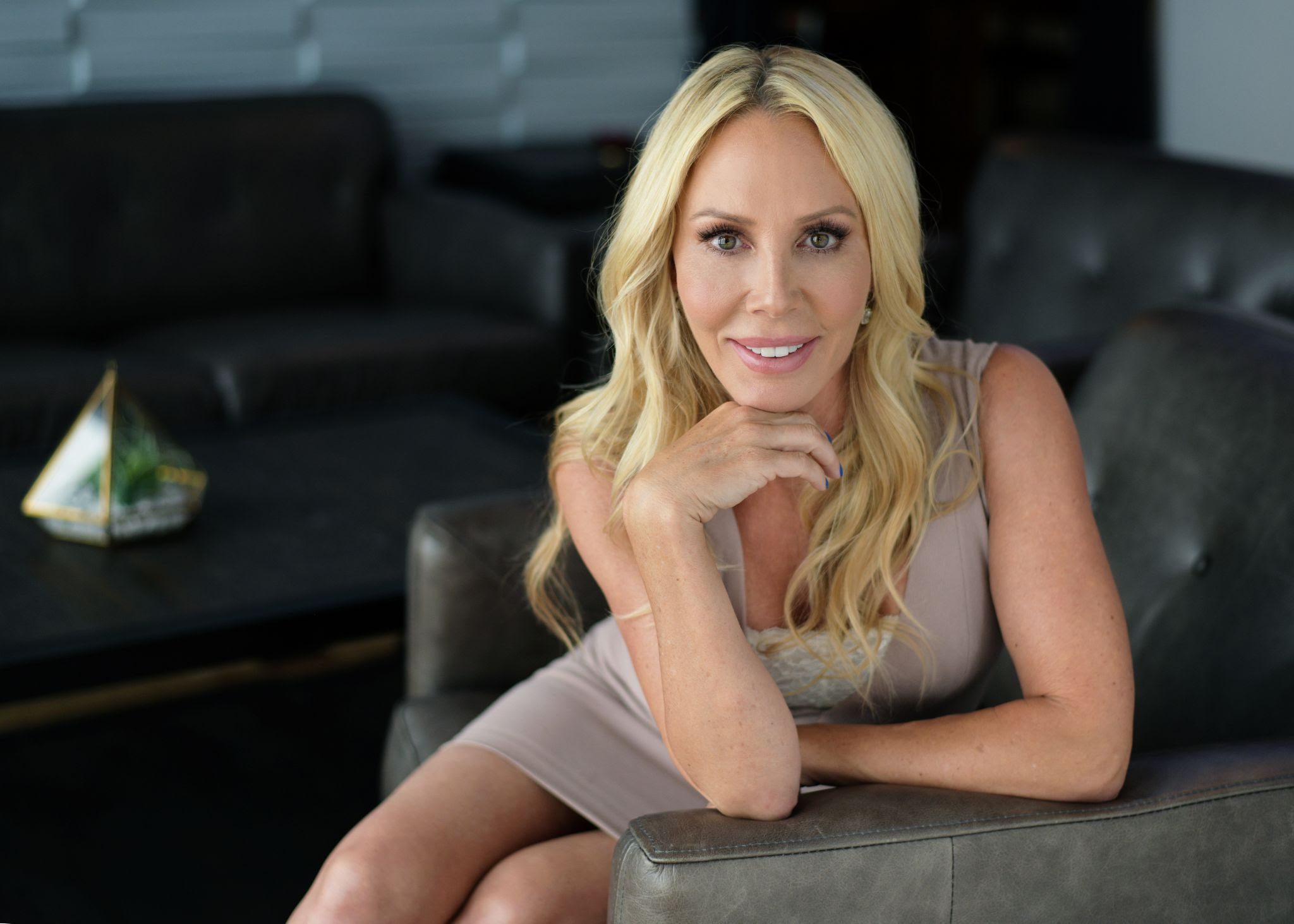 In the hyper-competitive field of Aesthetics Practices and Medi-spas, it's never been more vital to have a comprehensive system in place to ensure the practice's growth and profitability. Terri Ross is a world-renowned practice management consultant with years of leadership experience in the sales divisions of Fortune 500 medical device companies, corporate sales training programs, and was recruited as a business growth consultant by some of Beverly Hills' top plastic surgeons such as Garth Fisher, MD, Paul Nassif, MD, David Amron, MD, 
Andrew Frankel, MD. Her new company, Aesthetics Practice Accelerator (APX), takes the experience of launching and growing medical aesthetic practices in competitive markets such as Beverly Hills and gives medical professionals worldwide a proven platform for optimizing their business and increasing their bottom line. In her interview with Top Doctor Magazine, Ross tells us some of her many secrets that APX has identified as critical to a successful aesthetics practice.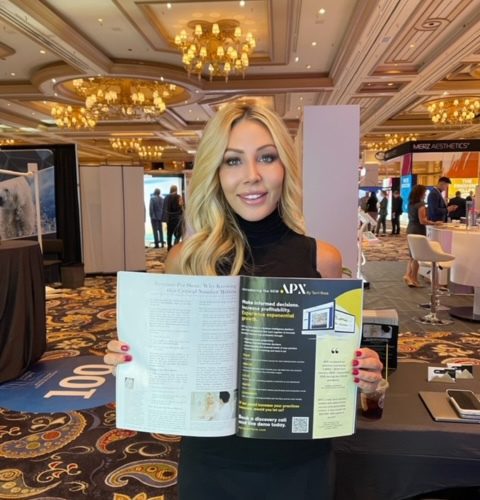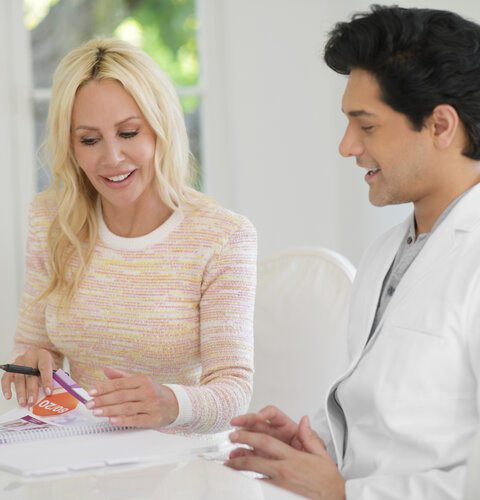 SECRET #1 Training for Profitability
Let's dive in deeper into training for profitability – which is ultimately the primary goal of any successful business. Ross' proven track record of turning around all the businesses she's handled has rightfully earned her a spot as one of the top aesthetic industry leaders. A great example of her exemplary powers is when she transformed an underperforming medical spa in Beverly Hills by growing their revenue to over half a million dollars in one year. The practice doubled the space, she grew the team from two to eleven, and she reduced debt by 75%. But that's just the beginning. She started her aesthetics career as the Sales Director for Medicis, now Galderma, then was recruited to Zeltiq as the Regional Sales Director. Ross launched Coolsculpting in the West Coast and in Canada, which generated $5 million in sales. How did she do all of this, you might ask? What lies at the heart of all these professional successes is quality training for every hire and a proven program in which staff can maximize sales opportunities. One of APX's most unique resources that businesses have used to achieve massive growth (even during a pandemic) is the foundational sales and finance courses for each aesthetics practice team member. From the beginning, the onboarding process includes high-level training to operate with profitability in mind for the company. Ross ingrains these words in every client she works with, "Be smart with the treatments that you plan to offer, understand the profitability of those treatments, invest in knowing the numbers, and invest in training your team and creating a culture of leaders. That's my advice."
SECRET #2: Know Your Benchmarks
Ross has a deep understanding of industry benchmarks and competitive trends. To get into the business, one must know "WHY" they are getting into the aesthetics market in the first place, and if in business for several years, knowing what your UVP is, your unique value proposition. In addition, what services they can offer, who their ideal clients are, and how much money they should be making for their services. Unfortunately, many doctors or business owners are still not aware of the concept, and they go into the business unprepared. This sets up failure for their practice, but luckily for them, Ross and APX are here to save the day. One of the APX platform's core components is called GAUGE, which gives businesses up-to-date access to industry benchmarks and competitive trends.  "We teach them what services generate the most profit, what your rooms need to generate per hour, what your services need to generate per hour, and what your providers need to generate per hour. When they understand these metrics, it's actionable data that allows them to make informed decisions that affect growth and profitability," The power in knowing this information allowed one of our practices to grow 2800% in 2020 Ross explains. 
SECRET #3: Setting Up Chart of Accounts Accurately
Another not-so-secret piece of advice to running a successful aesthetics practice is having the right financial analysis. "People think setting up your P&L is a daunting thing, and it can be – but if it's set up correctly where you have your service revenue, your cost of goods, and provider cost of labor, you can accurately measure your net profit. Unfortunately, some people have their P&L all messed up," Ross points out the usual case scenario she runs into with her clients. But, with APX's ABACUS, clients get six financial calculators that translate raw data from practice management software into actionable insights such as profit per treatment or revenue per hour. These financial calculators and analytics give you actual information that tells you what your gross profit is, which should be well over 50%, if not you are losing money. What your weighted revenue per hour is by service category and by provider. If you are not hitting industry benchmarks then you have the ability and information to coach to improve the process or team and the overall practice. It takes the guesswork out for the medical professionals who often struggle in the area of data. In addition, Ross also highlights the correlation between business efficacy and profitability. "Profitability lies in making an effort to be efficient. And what does that mean? You're efficient in your cost of goods, your practice productivity, you're efficient in your processes, you're efficient in your protocols, you're efficient in running your software systems, you understand what KPIs to measure. More importantly, what to do with those KPIs to make an informed decision that's going to increase or decrease something?" says Ross. Having an expert by your side to help you with training, education and analytics has proven to provide practices with on demand training, knowledge, resources and coaching they need to run and sustain a profitable practice.  
The Future of Aesthetics
Ross notes that demographic shifts are going to play a significant role in changing industry trends. While baby boomers have more disposable income or purchasing power, millennials are becoming more interested in aesthetics treatment, anti-aging, and wellness. Treatments such as facial injections and body contouring are still popular, but sexual health, new laser developments, hormonal treatments, supplements, and holistic wellness are definitely rising. With the continued growth in the aesthetic market,  millennials and males, it's critical to stay on top of industry trends; moreover ensuring it makes financial sense.. APX has a built-in network called LUCID, which monitors over 50+ marketing analytics in real-time on one dashboard. The company also has a weekly live coaching session called COMMUNITY, where Ross and her team interact with practices worldwide. This live weekly session allows companies and clients to get real time coaching in a wildly changing and competitive marketplace and have access to the support and accountability they need.