The Magazine That Connects You With The Best In Medicine
Learn how other Doctors are staying clinically prepared, growing their practices, and providing care for their patients during these unprecedented times.
Filling Multiple Roles for One Goal: An Interview with Dr. Beau Daniels, DC
Dr. Beau Daniels, DC, is one of those people. He wears multiple hats in the medical and sports arenas, integrating them all in a way that fills the holes he sees in the healthcare system for athletes. His tireless efforts are spearheading the way to a complete health system for both athletes and weekend warriors.
Top Doctor Magazine was founded with the sole purpose of bringing the best and most relevant news and practices to light in our daily periodicals, connecting innovative doctors with innovative solutions.
FREE 12-MONTH SUBSCRIPTION
Our Gift For You!
Enjoy our monthly e-Edition on us for one year!
Learn how other Doctors are staying clinically prepared, growing their practices, and providing care for their patients during these
unprecedented times.
Sleep Debt: Can I Pay it Off?
It is no understatement that Americans are facing a crisis of sleep debt. For one reason or another, Americans struggle to get the rest they need, with roughly a third of adults getting less than the minimum seven hours needed on a given day.
Women's Health in Humanitarian Aid: An Interview with Dr. Ty Erickson
Dr. Ty Erickson is an OB/GYN at Rosemark Women Care Specialists in Idaho Falls, Idaho. Specifically, he is a urogynecologist specializing in treating women's pelvic disorders and surgical pelvic reconstruction. While he maintains a thriving practice, his true passion is traveling the world providing medical care for women with little or no access to regular healthcare.
No Results Found
The posts you requested could not be found. Try changing your module settings or create some new posts.
Exercise & Mental Health
Exercising is not just for keeping yourself physically fit. It can keep you mentally healthy as well. Research has proven that exercises such as running, cycling, walking, swimming, dancing and even gardening (yes, digging holes and carrying bags of dirt is a workout, too) reduce symptoms of anxiety and depression.
What Is Mental Health and Why Is It Important?
Mental health issues are one of the most significant issues in America. The Substance Abuse and Mental Health Services Administration (SAMHSA) revealed in 2018 that mental health is a factor that 15% of Americans struggle with each year. Unfortunately, many mental illnesses cannot be prevented, but there are early warning signs and ways to help their mental health.
How Your Heart Impacts Your Mental Health
Mental illness and heart health are intimately connected. Your mind's health can positively or negatively affect your heart's health, potentially increasing your risk of everything from stroke to heart attacks. Likewise, if your heart is unhealthy, any strokes you experience could increase your risk for mental illness
The Human Side of Plastic Surgery: Addressing the Vanity Stigma with Dr. Karan Dhir
In this article, award-winning board-certified facial plastic surgeon Dr. Karan Dhir will share his perspective on the human side of plastic surgery. Dr. Dhir is a facial plastic and reconstructive surgeon specializing in facial, nasal and neck surgery. He notes that plastic surgery should not be viewed as a vanity procedure but rather to address physical needs and health issues.
Top Doctor® Magazine connects you with the best in medicine. See the latest interviews with top doctors and cutting edge researchers.
Top Doctor® Magazine Connects You with the Best in Medicine.
We are always looking to interview the next Top Doctor… you could be next.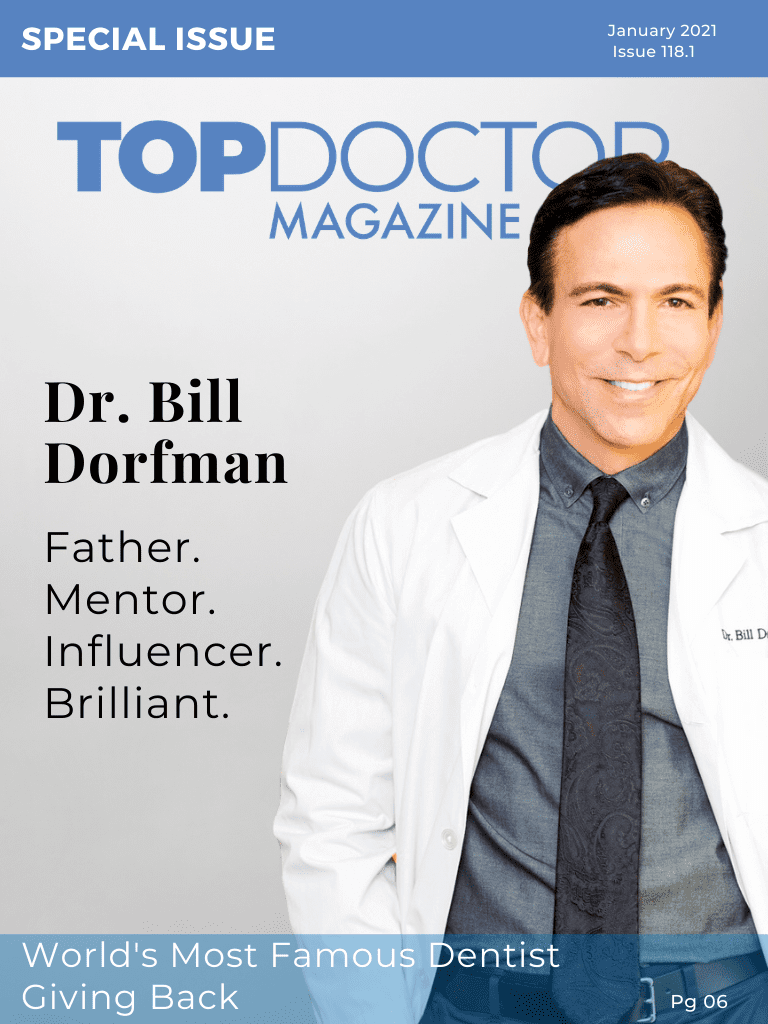 Blind Faith is the famed work of world-renown sculptor Richard MacDonald and has come to symbolize the most prestigious of our Top Doctor Awards and the doctors who receive them as they balance work and patients along with their own families and communities.