The Magazine That Connects You With The Best In Medicine
Learn how other Doctors are staying clinically prepared, growing their practices, and providing care for their patients during these unprecedented times.
Noninvasive Vein Treatment: An Interview with Dr. Mason Mandy
Lifestyle adjustments are a huge part of the treatment plans that Metro Vein Center offers. Many patients visiting Dr. Mandy are standing for long hours or are sitting behind computers without moving and getting the blood flowing throughout their bodies. When addressing these problems, he may recommend patients wear compression stockings or elevate their legs for 15 to 20 minutes. They will also recommend weight loss techniques, exercise, and healthy lifestyle changes.
Top Doctor Magazine was founded with the sole purpose of bringing the best and most relevant news and practices to light in our daily periodicals, connecting innovative doctors with innovative solutions.
FREE 12-MONTH SUBSCRIPTION
Our Gift For You!
Enjoy our monthly e-Edition on us for one year!
Learn how other Doctors are staying clinically prepared, growing their practices, and providing care for their patients during these
unprecedented times.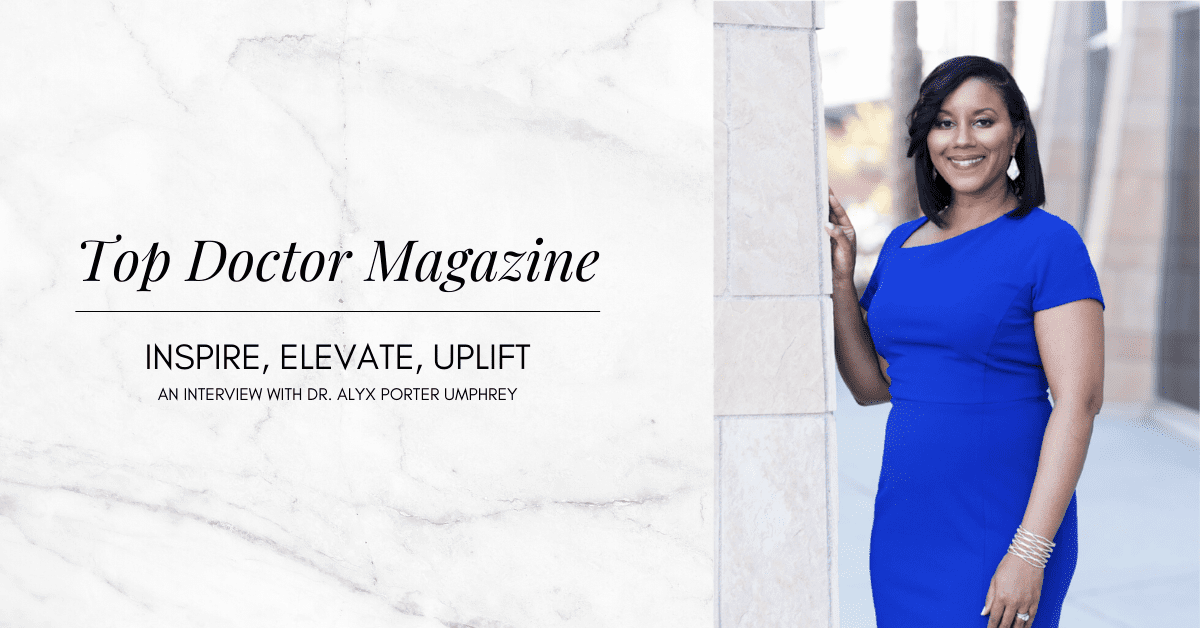 Inspire, Elevate, Uplift: An Interview with Dr. Alyx Porter Umphrey, MD
By drawing inspiration from within and from others, Dr. Alyx Porter Umphrey, MD, found success in a medical field in which being a black woman is rare. She then paid it forward, creating an organization with her husband, Dr. Gregory Umphrey, that supports minority medical students.
Dr. Porter Umphrey is a neurologist with the Mayo Clinic in Phoenix, Arizona. She specializes in neuro-oncology, focusing on tumors of the brain and spinal cord, brain metastases and neurological complications of cancer with its treatment.
Why Telehealth Is So Cost-Effective
Many patients have enjoyed easier access to professional medical and therapeutic advice due to telehealth technology, and the convenience factor is significant. But there's another side to the value of telehealth: it's cost-effective. So why exactly is telehealth so affordable, and will it be a better option for you and your family in 2022?
Giving Back and Moving Forward: A Life of Service with Dr. Gregory Umphrey
Some people dedicate themselves to a life of service. They choose careers and opportunities to provide services that improve and often save the lives of others. Dr. Gregory Umphrey, M.D., is one of those people. Between his medical career and ElevateMeD, a nonprofit organization he and his wife founded to help medical students, he has made life better for many.
Exploring the Ethics of Regenerative Medicine with Dr. Rathna Nuti
There are many ethical considerations surrounding regenerative medicine, but it is a promising solution for conditions once considered untreatable or fatal. Dr. Rathna Nuti is here to let us in on her latest practice on regenerative medicine, with its underlying ethics, procedures and treatments.
No Results Found
The posts you requested could not be found. Try changing your module settings or create some new posts.
A Checklist to Happiness
Despite this quest for happiness as a recurring theme throughout history and existing as an ever-present worry, humanity has yet to identify the universal holy grail that ensures happiness. But you can still take many small steps to improve your happiness, particularly in the realms of physical and emotional well-being.
Rooting Your Calm: How Gardening Can Renew Your Inner Peace
Gardening is a beautiful hobby that people of all ages can enjoy. It is an activity that offers relaxation and renewal, stress relief, tension release and so many other benefits. It can help you bond with nature or spend some time alone in quiet contemplation of life's mysteries, both natural and spiritual. These moments of contemplation in the garden can bring about inner peace.
Health Benefits of an Avocado & How to Grow Them
If you ever wondered about the process of planting and growing your very own avocado tree, this article will help you get started. Besides the amazing taste, avocados can bring surreal benefits to our health. So why not plant an avocado seed in your own garden or even in a clay pot? Not only will you finally have your personal avocado tree, but the beautiful scenery it brings alongside will make it all worth it
3 Ways Houseplants Improve Your Mental Health
Keeping a houseplant isn't only a good hobby that will add beauty to any indoor space. Aside from the aesthetics, houseplants can also benefit your mental health. Plants are more than just decor or a hobby to keep; caring for them can give you a sense of purpose and help you destress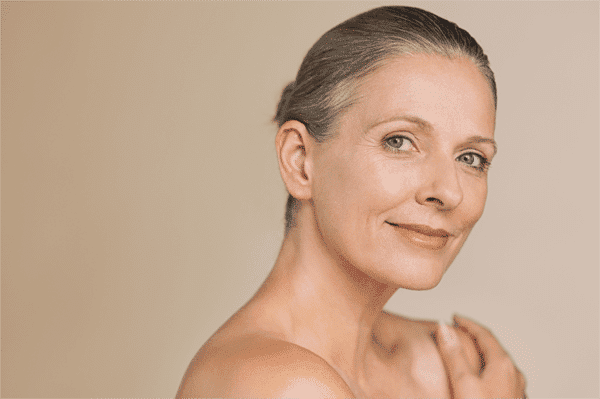 Top Doctor® Magazine connects you with the best in medicine. See the latest interviews with top doctors and cutting edge researchers.
Top Doctor® Magazine Connects You with the Best in Medicine.
We are always looking to interview the next Top Doctor… you could be next.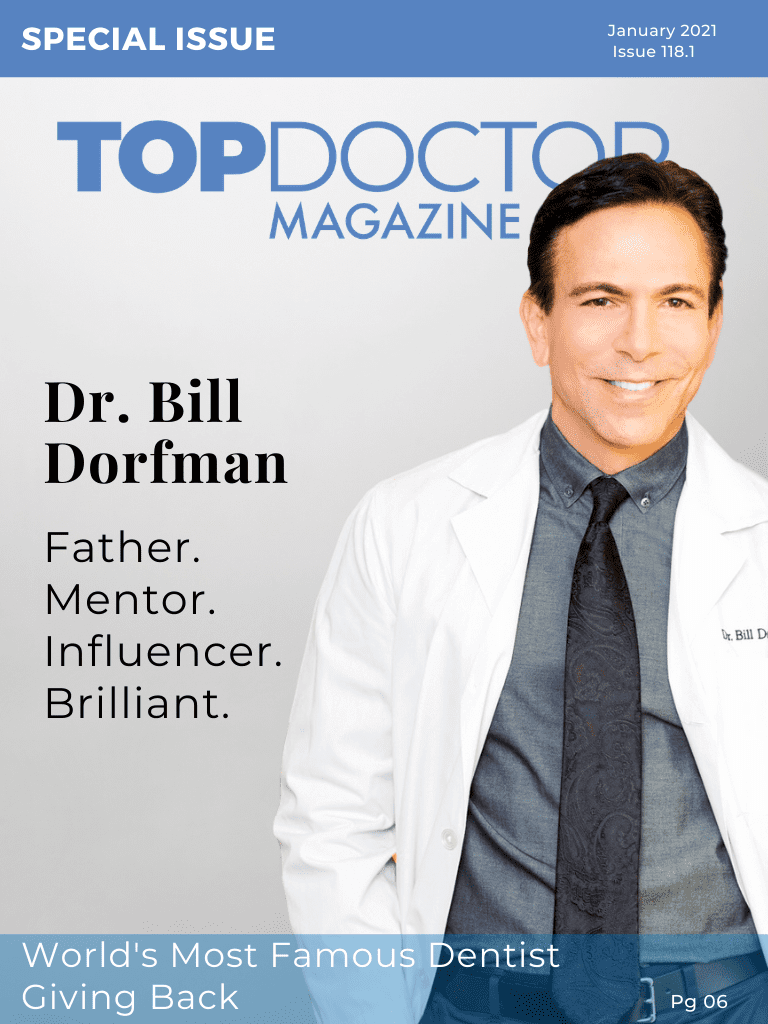 Blind Faith is the famed work of world-renown sculptor Richard MacDonald and has come to symbolize the most prestigious of our Top Doctor Awards and the doctors who receive them as they balance work and patients along with their own families and communities.