It's interesting that, while there are many specialties within the medical industry, one field evolved as a separate profession—dentistry. The mouth influences and is influenced by the health of other body parts. So, why does the profession live in isolation?
Dentistry is perceived as an option, though it needs to be considered an essential. Unfortunately, however, the profession has not focused on changing that perception.
There are increasing instances of the medical and dental professions working together. Dentists, for example, are now treating patients for sleep apnea. Therefore, the dental profession must actively push the message of its essential role in overall health.
Dr. Lee Weinstein, DMD, discussed his observations on how dentistry presents itself to the world and how that needs to improve. 
Dr. Lee Weinstein
Dr. Weinstein's career has involved a combination of dental practice, teaching and consulting. He maintained a pediatric dentistry practice throughout the 28 years he spent teaching.
"I specialized with kids because I love working with them. That kid walks out of our office smiling and can't wait to get back," Dr. Weinstein said.
However, Dr. Weinstein's career path took an unexpected detour when he developed pinched nerves in his neck and back. 
Other Directions
After working in insurance, Dr. Weinstein became the dental director of Arizona Medicaid. He also lectures in the U.S. and overseas, finding that, among international audiences, there is a lot of information that they do not have. While COVID-19 has halted his travels, he still conducts programs via Zoom. 
"We created a program on working with both physicians and dentists. I did one for an audience in Damascus in Syria. There were 5,000 people online listening to this lecture," Dr. Weinstein shared.
Dentistry As an Essential
Dr. Weinstein is concerned that the dental profession is not doing enough to promote itself as an essential service equal to that of the medical profession. For example, the Affordable Care Act allows 10 essential health benefits. Dental care, however, is an 'Additional Benefit.'
 "It is left up to the states to decide whether they want to have dental care as a benefit. Right now, dentistry is more of a want. It won't be important until it becomes important in people's minds," Dr. Weinstein said.
In comparison, the medical community knows how to maintain its long-held reputation of necessity. Dr. Weinstein points to pharmaceutical commercials as an example.
"The ads say the next time you go to your doctor, ask for that medicine. The drug companies pick a great name and a catchy tune, and you walk into the doctor's office and ask for that drug. And you have no clue what it is. That's what's driving people. There's nothing on television driving people to the dentist. And I blame us, the dentists. I just don't believe we're doing a lot," Dr. Weinstein explained.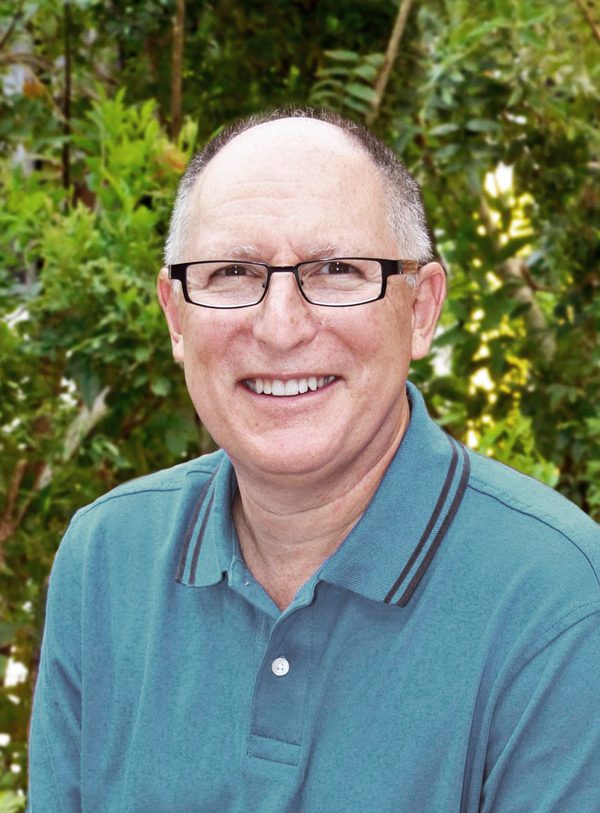 Changing Perceptions
Our beliefs about dentistry partly came from toothpaste manufacturers. In the fifties, toothpaste commercials told everyone to go to the dentist twice a year.
"That's made up. There was nothing that ever said that you should go twice a year. To sell a lot of toothpaste, they said, brush your teeth every day and go for checkups twice a year," Dr. Weinstein shared.
 In reality, some people need to go every three months, while some only need to go once a year. But the perception persists, and dental insurance often covers a standard two visits per year.
"People also say that dentistry is too expensive. From a business standpoint, we haven't done a good enough job to make it important or to market well enough to get people into the offices," Dr. Weinstein said.
Small Steps Forward
Dr. Weinstein shared several ways to provide outstanding dental care with low-cost procedures. 
"I get it; many people don't have much money. But there are so many things to do, like preventive measures, that don't cost very much," Dr. Weinstein shared.  
Silver Diamine Fluoride
Silver diamine fluoride is a low-cost liquid used to stop the progression of caries. 
"If you're a three-year-old kid with a cavity, and I really don't want to treat it yet because it's dangerous or you're medically compromised, I can use silver diamine fluoride, which will arrest the decay," Dr. Weinstein explained.
Fluoride Varnish
Fluoride varnish is another inexpensive, preventive treatment applied to a young child's teeth to prevent or slow tooth decay. With good oral care habits and two to four applications per year, fluoride varnish can help reduce the chances of decay.
"I try to enlighten the pediatricians. It took me two years to get the pediatricians in Arizona to get Medicaid to pay for fluoride varnish," Dr. Weinstein said.
Dentistry as a Business
For some dentists, the business side of their practice is challenging. As a result, they may not see the importance of marketing, leaving the business side too much to others in the office.
 Dr. Weinstein believes dentists need to pay more attention to their business. It takes some marketing and a business eye view of your practice to bring people into the office. 
Advice for New Dentists
Dr. Weinstein has several valuable points of advice for new and aspiring dentists. His views will help dentists reach their career goals and help change the perceptions of dentistry as 'optional.'
Learn from Others
"You don't have to open your own office from scratch. First, work in several offices to learn different ways to do different things. Spend time learning from experienced people. Learn ways to run your business and how to speak to people," Dr. Weinstein said. 
Learn about Business and People Skills
"Business courses should be 30% of your education. The big dental companies have done so well because they're investors who run their offices like a business. Also, you need verbal and social skills to relate to your patients," Dr. Weinstein shared.
A Parting Reminder
Dr. Weinstein believes in the importance of dentistry to both our teeth and our overall health. It should therefore be considered an essential service, like the medical field. If dentists pay more attention to the business side of their practices, they can actively promote the profession and raise its status. 
Through his lectures, Dr. Weinstein contributes toward the achievement of this goal. Gradually, the medical and dental professions will work together more and more for the benefit of all patients.