Near the beginning of 2020, Americans everywhere enjoyed viral videos of Italian neighborhoods serenading each other from their balconies, coming up with interesting ways to work out, and many other humorous ways of coping with the strict quarantine that was in place. But little did we all know that our own self-isolation period was about to (or was already) be in place, for much longer than most people anticipated.
What began as a few weeks of "stay-at-home" mandates or encouragements slowly turned into months of isolation, with no indication that quarantine mode will be ending anytime soon. While this practice may be assisting to "flatten the curve" and slow the spread of the virus, another area of heath is taking its own toll; only time will tell just how heavy this toll is.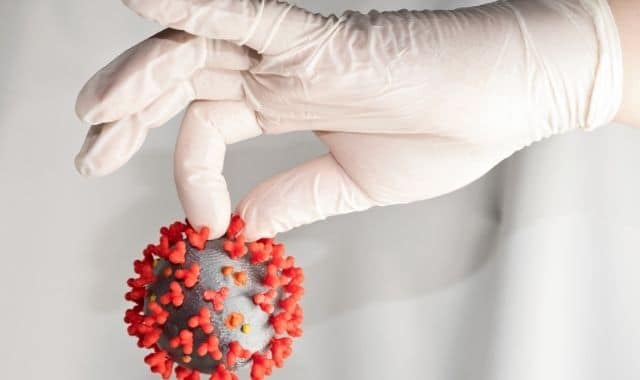 An alert collection of individuals in the Department of Mental Health at the Johns Hopkins School Of Mental Health realized there was an important area that was sliding under the radar of the public eye: mental health. They began to research the implications and impact of not only Covid-19, but also isolation on the mental health of not only the United States, but worldwide. They analyzed data from six months of studies and surveys, and the results revealed are extremely concerning.
The American Journal of Preventative Medicine discovered a significant increase in time spent consuming news and both social and traditional media. Over 6,000 individuals over the age of 18 answered questions about their mental state, time spent on social media and news outlets, and where they were turning to for information and socialization. Concerned citizens reported spending more time on media in order to fill free time, stay up-to-date on current events, and connect with friends and family. On average, people were spending twenty or more minutes on media than they had before being quarantined.
Along with reports of increased time spent on media and news came reports of increased stress and anxiety, and this was true for folks with and without a history of mental health struggles. More than a quarter of the participants with no previous experience of depression or anxiety indicated that they had experienced mental health struggles in the early days of the pandemic.
The head writer of the study, Kira Riehm spoke to those who may take this to mean that we should avoid news and social media, saying, "These results do not mean that people should stop using social media or restricting media intake, rather, individuals should be thoughtful when engaging in information-seeking and should consult public health sources that disseminate evidence-based information, wherever possible."
It was also noted that one of the most positive ways of de-stressing and avoiding depression caused by isolation is spending time in communication with friends and family, and social media is a wonderful tool for this. Becoming aware of how much time one is spending mindlessly scrolling through feeds or engaging in controversial and intense media is a great first step to a more positive approach to social media. Secondly, intentionally reaching out to friends and family and setting up times to talk over the phone or video chat is one of the best ways to break out of isolation mode; in fact you may find yourself reconnecting with friends you haven't spoken to in years!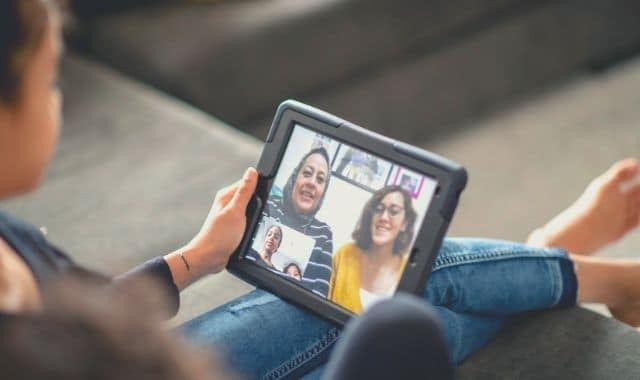 While stress, anxiety, and depression are all serious enough on their own, they are often just the beginning of a greater issue. Sadly, experts are noting a rise in the sucide rate worldwide, and are expecting it only to increase. Three of the groups of people most at risk for Covid-related suicides are healthcare workers, patients who have tested positively or are waiting for test results from Covid-19, and those experiencing financial losses related to the economic impact of the pandemic.
We don't have to wonder at the impact of a national economic crisis on sucide rates: we have history to look at. The Great Depression created an epidemic of suicides, not just by the financial failings but also the turmoil and uncertainty at the time.
Another one of the most reassuring constants and sources of comfort has been taken out of reach at this time; the closing of almost every kind of religious gathering has prevented believers of all religions to be uplifted by community and encouragement. Removing this tenet of gathering together has also removed a significant source of positivity as well as opportunities for communities to share concerns and note downward spirals of mental health in participants.
Additionally, because many healthcare providers have been told to switch over to different aspects of combating the virus, this has meant that "non-essential" health issues have gone unaddressed. This means that counseling, therapy, and other avenues of seeking help during a mental health crisis have been unavailable at a time when they have been needed the most.
The massive impact of Covid-19 on mental health and sucide rates will only continue to become more and more evident as time goes on. Thankfully, healthcare workers and others are becoming alert to this growing concern, and are taking steps to help those struggling mentally.