About Shady Henien, MD, MBA
Dr. Shady Henien is the CEO & Co-Founder of Physician Promise with Anand Narayan, CTO & Co-founder. Dr. Henien is an experienced and talented Structural Interventional Cardiologist. Academically, Dr. Henien obtained his B.S. from the University of Pittsburgh, M.D. from the University of Iowa Carver College of Medicine, and MBA from Cornell University. He completed his Internal Medicine residency at Yale University/Bridgeport Hospital; General and Interventional Cardiology Fellowships at Brown University/Rhode Island Hospital; Structural Interventional Fellowship at Prairie Heart Institute in Springfield, IL.
For more than eight years, Dr. Henien has been practicing with professional integrity that continues to inspire and help others. The specialty of Dr. Henien focuses on diagnosing and treating various heart diseases such as heart rhythm disorder, coronary artery disease, heart failure, congenital heart, structural heart (valvular) and peripheral arterial diseases.
Although Dr. Henien has always been fascinated with public advocacy, politics, and leadership roles, he decided to pursue Interventional Cardiology. He enjoys the ability to help people during their most vulnerable point of life and help treat their heart disease. Sometimes this includes performing life saving and preserving procedures such as coronary artery stents and valve replacements. Dr. Henien understands the intricate nuances and challenges that are involved in Cardiology.
"I love an adrenaline rush which is one reason why I became an Interventional Cardiologist," said Dr. Henien. He adds that "…bringing a patient back to life and communicating with the family requires you to be diligent, focused, and calm at the same time." He believes this to be a "team sport with his cath lab staff."
Dr. Henien recalls one patient that underwent a VA-ECMO procedure. "There have been instances where the thread of life hangs in the balance, and you have to make calculated and informed decisions to save a patient's life," noted Dr. Henien.
Physician Promise, Inc.
"Physician Promise is a startup telemedicine platform designed to enhance a couple's and patient's quality of life through personalized digital content, free diagnosis and home delivery of treatments, expert professional community, and specialty prescription medications. We help individuals and couples resolve their medical issues that are too sensitive to talk about in public. These medical conditions include: hair loss, performance anxiety, erectile dysfunction, skin disease, menopause, hypoactive sexual desire disorder, nutrition, and DNA testing."
Physician Promise: A New Frontier for Telemedicine
Dr. Henien is the CEO and Co-Founder of Physician Promise. The platform is a one-stop-shop to receive medical care and prescriptions. A patient answers a short adaptive medical questionnaire and then the platform recommends prescription medications for the patient to select from. Next, the physician reviews the questionnaire responses, diagnoses the patient and prescribes the medication. A live interaction or online appointment is not required unless requested by the doctor after reviewing the patient's questionnaire responses. One of Physician Promise's pharmacy partners will package the approved prescription and mail it to the patient's home. Dr. Henien notes that Physician Promise serves as a unique opportunity to cater to the needs of people who may not be comfortable talking about sensitive medical issues in a traditional doctors office. In fact, Dr. Henien points out that there is a vast market demand for this type of telemedicine service which empowers people to talk about their medical issues without fear of judgment or bias.
Dr. Henien notes that Physician Promise aims to ensure transparency and confidentiality of patients. "We're a lifestyle brand – we are here to help couples and individuals get the convenient and private consultation that they need from medical experts," said Dr. Henien.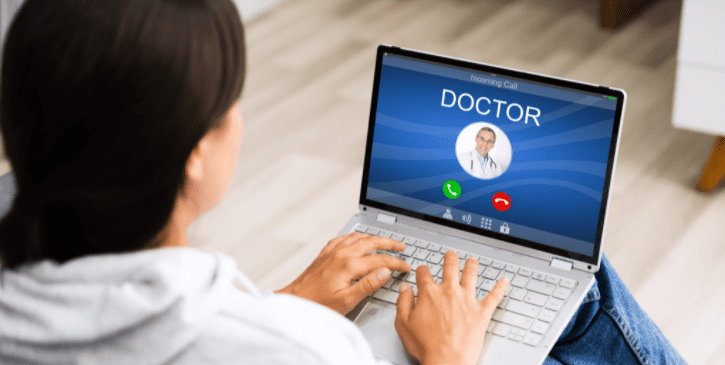 Physicians of Physician Promise Platform
Currently, we have a roster of physicians to serve our patients. Our platform saves patients from dealing with the complex bureaucratic structure that often creates more embarrassing situations and inflates the cost of healthcare. The Physician Promise team cuts out the waste and passes on the savings to their patients.
Dr. Henien said, "Even before the pandemic, I understood the relevance of telemedicine and how it can favor people who want private diagnosis and treatment. Physician Promise became a reality in March 2020, amidst COVID-19, and now we operate in all states."'
Physician Promise: Ability to Drive Growth
Privacy matters, and most people are not comfortable talking about their medical issues. "Some people avoid going to doctors because the topic is too sensitive to talk about," points out Dr. Henien. "As an Interventional Cardiologist, I don't get to see these issues on a day-to-day basis, but I am aware of how some of these problems lead to coronary artery disease," continued Dr. Henien.
"We are operating in all states, but in terms of prescriptions, we're prescribing in Illinois and Connecticut." Dr. Henien and his team plan to expand telemedicine services to other states. Dr. Henien and Mr. Narayan met in business school where they obtained their MBA from Cornell University. They can run a smooth operation!
If you would like to learn more about Dr. Henien and Physician Promise, make sure that you check out their website.
Top Doctor Magazine
At TopDoctor Magazine, our mission is to foster connections within the health and wellness community, acting as a vital bridge between doctors and patients and facilitating collaborations between medical companies and healthcare professionals.
Our purpose extends to empowering our readers, providing them with the knowledge to make well-informed healthcare and lifestyle decisions.
We take pride in being the ultimate resource for interviews with health and wellness leaders, delivering trending medical news, and covering a wide range of healthy living topics.