About Dr. Amarjit Singh
At an early age, Dr. Amarjit Singh realized that her true calling is helping people through medicine. She was training to be a marine biologist, but ultimately her curiosity started to lean towards medicine. Dr. Singh now specializes in Family medicine with more than 15 years of experience.
Throughout her career, Dr. Singh has been affiliated with various hospitals like St. Rose Dominican Hospitals. In the medical community, she enjoys a cooperative and communicative relationship with prominent physicians and doctors. Dr. Singh's focus primarily lies in Family medicine and wound care. Currently, Dr. Singh practices Family medicine in Las Vegas, NV.
Empathetic and Proactive Patient Approach
"When it comes to treating patients, you have to rely on their clinical history rather than CAT scans and chest x-rays," says Dr. Amarjit Singh in an interview with Top Doctor Magazine. She also points out that it allows you to hone your skills in a managed healthcare system.
Dr. Singh notes that the clinical approach to treat patients requires attention to detail, and overdependence or complete reliance on endless tests can backfire. "The key is to connect with the patients," adds Dr. Singh, who raises the point that doctors have to be more communicative to understand the patients' needs and concerns. With the advent of digital and tech tools that have become quintessential in medicine, it makes all the more reason for doctors and physicians to provide a personal touch.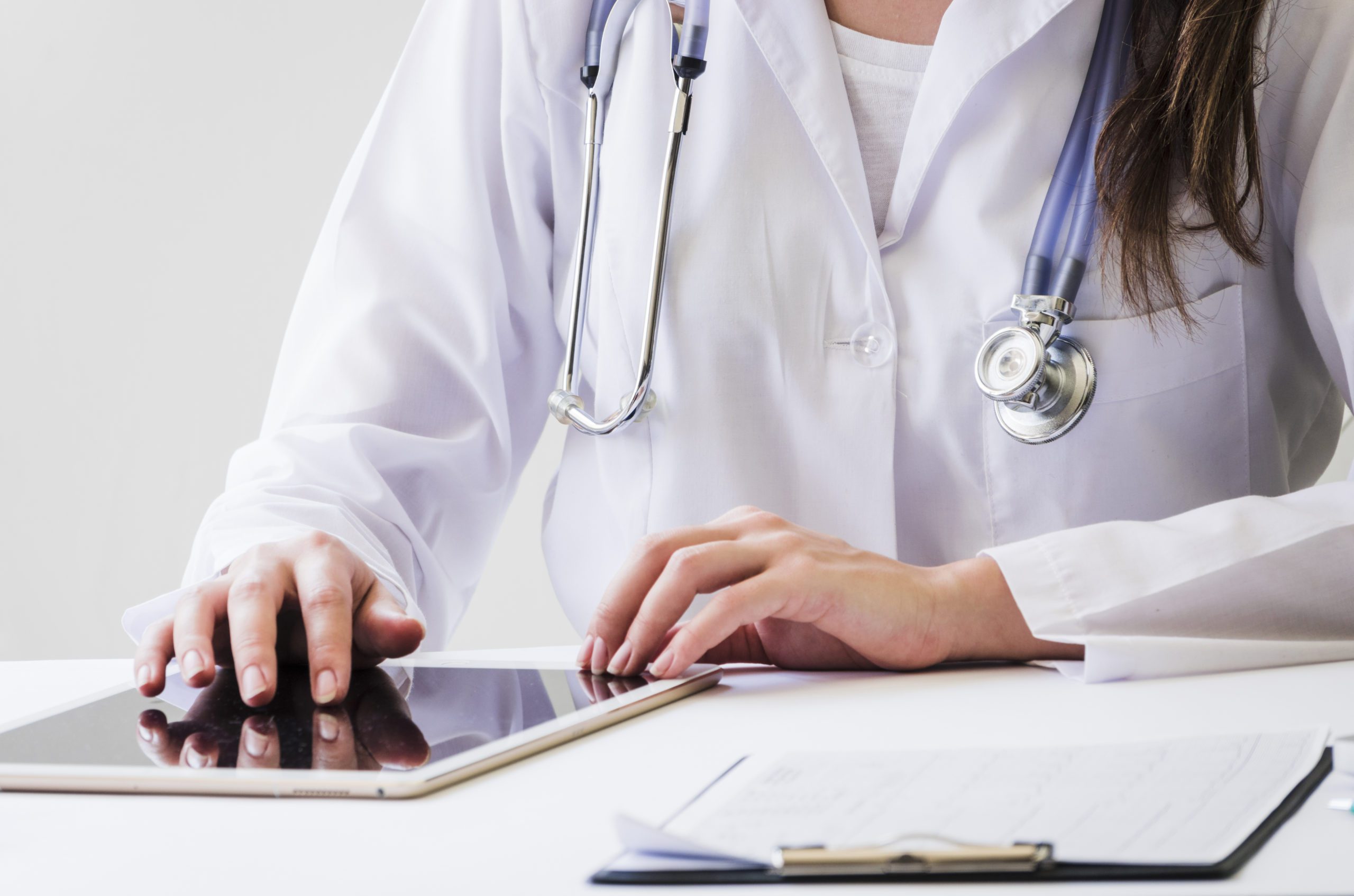 Adoption of Tech Solutions in Healthcare
Dr. Singh affirms that the tech revolution has been advantageous on a broad spectrum, managing to transform the healthcare industry in tumultuous times. But medical solutions are not strictly black and white, and the medical community faces many challenges to adapt and embrace different tech tools.
"It's true – patients often feel that they spend less time with the doctor," continues Dr. Singh. It is the main reason she doesn't use electronic devices like tablets, smartphones, or laptops in the presence of a patient. Her belief is that the sole focus of attention should be directed toward patients. "Patients have my full and undivided attention," highlights Dr. Singh.
More Focus on Direct
Communication
Dr. Singh encourages doctors and physicians to communicate and connect with the patients. And when patients don't feel this connection, you might not be able to dismiss or confirm patients' issues with confidence. Plus, it would also impact the patient's experience and even discourage them from coming back again. "It's a colder feeling when you don't get to connect with your patient," adds Dr. Singh.
Moreover, when you make eye contact, patients start to trust you. "Often, even the posture and body language can make all the difference." She points out that openness to communication can help patients have a more positive experience.
Family Medicine
Dr. Singh shared her love for pediatrics and her intentions to pursue emergency medicine. But she wanted a much broader positive impact on people's lives, and family medicine became a more practical choice. "When it comes to family medicine, you're not limited to your private clinical work – you can dive into hospital and ER work."
Furthermore, Dr. Singh was also trained during her residency to be an obstetrician. However, she decided not to follow that career path in Las Vegas. As a mother of a 10-year old, Dr. Singh loves to communicate with the kindergarten age group. Similarly, she enjoys the wisdom, experience, and company of elderly patients.
Private Practice and Pandemic Crisis in Las Vegas
It is no secret that Las Vegas has had a rough patch throughout the pandemic crisis. With the vaccination rollout, things have started to revert to normal. However, during the pandemic, Dr. Singh points out that she managed to connect with the health department and Governor's office to offer assistance and support. "During the pandemic crisis, we had a strategic COVID-19 response in place," mentions Dr. Singh.
The beginning of the pandemic crisis was the most chaotic and confusing. There were no clear guidelines or protocols for medical professionals and patients, not to mention a heightened fear and paranoia to avoid visiting the doctor amid the pandemic.
Pandemic Crisis and Silver Lining
Dr. Singh sees the silver lining even in the pandemic and affirms that patients are now more aware of their health issues and want to address health problems to live healthier lives. On the flip side, she points out that the healthcare sector had to transition and build protocols upon protocols to maintain optimal operations.
Throughout the pandemic crisis, Dr. Singh's private practice was operational at full capacity. To some degree, COVID-19 scared people, influencing patients to adopt a more proactive approach to resolve their health or health management issues. "You have to do more than just rectify issues – you should take patients off extraneous medication and help them live a healthy and long life," says Dr. Singh.
She makes sure that patients have enough drive to care about their health. "Ultimately, you have to treat the problem rather than put another band-aid on it," adds Dr. Singh. "The anxiety among patients that stemmed from COVID-19 is real, but you have to communicate in a manner that patients realize that their body has a remarkable natural ability to heal itself."
Family Medicine: What Lies in the Future
Dr. Singh supports modalities like telehealth that allow people to seek the expertise of a medical professional at a moment's notice without physical contact. She believes that patients should be the ultimate beneficiaries of modern tech inventions.
Moving back to traditional family medicine, Dr. Singh wants physicians and doctors to focus on flawless and consistent communication efforts with patients. "It opens up doors to patient insights that ordinarily would've been shut."
It is crucial to have an extended and broad network of physicians you can work with for a long time. Through a vast network, you can refer urologists, cardiologists, or neurologists to patients and expedite several medical matters. Dr. Singh hopes to add a physician, practitioner, and urgent clinical care by the end of 2021.
Dr. Singh can be contacted at Family Health and Wellness Center in Las Vegas.