Dr. Lipi Roy is a woman of many talents, interests, and facets. In her interview with Top Doctor Magazine, she shared that not only is she currently on the journey to publishing a book, but she is also an avid sports fan and enthusiast of the arts. Recently, she had the pleasure of being one of the COVID-19 Consultants for a special performance of The Nutcracker in Upstate New York.
I come from a big extended family… Many of whom are physicians, but I never received pressure to become a doctor," said Dr. Roy. That being said, her mom and dad always emphasized education. "They wanted me to do well in school, and they wanted me to be well-rounded. The first thing they enrolled me in was actually ballet, so there are pictures of me at 2 or 3 years old in a little tutu. Then they got me into swimming lessons, playing chess, tennis, you name it! But at the age of 7, I fell in love with piano."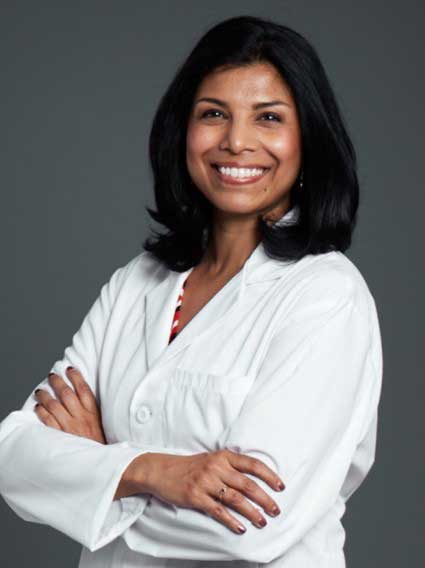 Even though buying a piano is a significant investment for parents with a young child, after much begging on Dr. Roy's part and seeing her dedication, she would receive her first piano at 8. For the next twenty years, she took lessons, performed in recitals, and competed across her hometown of Toronto, Canada. She would even become a student at the Royal Conservatory of Music. Her love for music and piano would continue to be a balm as she transitioned into medical school. "Fast forward to when I was doing my residency in North Carolina at Duke Medical Center. I would work 12-14 hour days. I would be exhausted when I got home, but when I got home, I would look at my piano and go 'alright Lip, just 15 minutes'," said Dr. Roy. "Then I would play classical, I would play Simon and Garfunkel, whatever I wanted to, and I would just feel calm. Soon, I'd look up at the clock, and two hours would have passed."
Journey into Medicine
There was no single "defining moment" for Dr. Roy on her journey to become a physician. Instead, a series of events captured her attention, fascinated her, and grew her desire to learn. From getting malaria as a child to doing a project in Biology class on leprosy, Dr. Roy always had an interest in the disease. Her interest would eventually lead her to India, where she would learn about international health and tropical diseases.
"I started volunteering in hospitals and talking to other people who were in the health profession. Later, I worked for Pharma as a scientist and biomedical researcher and came to realize that I didn't enjoy being in a lab all the time," said Dr. Roy. This realization eventually led her to complete a dual degree at Tulane University in New Orleans, earning both a medical degree and her Master's in Public Health. Following, Dr. Roy's self-proclaimed first academic and public swaray into public health was actually during Medical School when Hurricane Katrina struck.
Due to the immense flooding, the medical school closed, and Dr. Roy's class was moved to Houston for nine months to continue training. Upon returning, she remembers coming back to a very different New Orleans. As a result, Dr. Roy and several of her fellow classmates began volunteering at grassroots clinics in the area where they were confronted with patients who had lost everything in the natural disaster. "We took care of the residents of the city, especially the Ninth Ward, who just lost everything. They lost medications, their clothing, everything they needed that related to health," explained Dr. Roy, "And when you lose such vital necessities, things start to break down. We took care of patients with florid heart failure, diabetic complications, and vision problems, all because they were disconnected from the healthcare system and their own medications. That was my first real touch with what public health means."
Throughout her career, Dr. Roy has been able to serve underserved populations in a wide variety of ways. Early on, it became evident that she would be drawn to the dedication in caring for the vulnerable homeless and addiction medicine populations. "They teach you on the first day of medical school that your best teacher will be your patients, and I sure learned that first and foremost," Dr. Roy told Top Doctor Magazine.
As Dr. Roy immersed herself even deeper into working with the vulnerable homeless, she quickly discovered the link between living on the streets and drug overdose.
This realization completely reshaped Dr. Roy's approach, opening up a certain path towards the subject of addiction and addiction medicine: "We discovered that the leading cause of death among my homeless population of patients was drug overdose. That completely transformed the way we provided our care. I learned a lot more about addiction; we hired a lot of substance use counselors, just learned a lot. I became board-certified in addiction medicine. All of this in an effort to learn more about addiction as a chronic medical disease, a disease of the brain. We learned that most people with addiction, once connected to the appropriate treatment and care, get better."
Eventually, her dedication and expertise landed her the position of the first chief of addiction medicine for New York City jails, where the gravity of the situation unfolded before her eyes even more dramatically: a population riddled with criminal activity, high poverty, and substance use disorders, who distrusted the authorities, and who was treated as just another statistic. "Because men and women who are experiencing homelessness, or in and out of emergency departments and hospitals, are also often in and out or in touch with the criminal justice system in large part because they all have such a large mistrust of authority and for good reason," Dr. Roy shared with Top Doctor Magazine.
An Empathic Approach to Serving the Underserved
Only in a moment of crisis do true heroes emerge, and Dr. Roy was ready to put on her cape and bring change to how we care for patients with substance use disorders. While health professionals receive some degree of training concerning addiction, it is not always put to good use: "Most of us never got trained in treating people with substance use disorders or drug addictions, alcohol addictions, not in a way that was evidence-based or empathic. It was more, I'm the doctor, you're the patient, this is what you need to do." Instead, Dr. Roy followed a path sprinkled with empathy, trying to understand her patients' history, their traumas, all to forge real connections and build trust with those in need of help, one baby step at a time: "I discovered that a vast majority of my patients are men and women that are in and out of the housing systems, the criminal justice systems, a vast majority of them have some type of trauma history, neglect, verbal, physical, sexual assault, you name it. Some form of abuse, trauma, and suffering. So when you come at it from that angle, just listen without judgment. It goes a long way to building trust."
With the pandemic sweeping the nation and exposing the cracks within our society at a deeper level, the misfortunes of the vulnerable grew exponentially. When asked about liquor stores being allowed to stay open during the quarantine, Dr. Roy saluted this decision, although begrudgingly, since there was no better alternative to manage cravings for people with alcohol addiction: "Many people, they resort to alcohol and other drugs to deal with loneliness, isolation, anxiety, depression, that's not necessarily the safest or healthiest thing to do, but unless you present an alternative like a society that fills in those gaps of isolation, that manages and treats and prevents anxiety and depression then we need to find other tools that are from a harm reduction standpoint."
However, with COVID-19's notorious fame taking over TV, social media, and day-to-day interactions, addiction issues became of lesser interest. One example that perfectly illustrates how every major health issue fell second to COVID-19 is opioid addiction, which, from Dr. Roy's stand, is alive and thriving on the streets: "It didn't magically disappear just because COVID is here; we're just not talking about it. It's just not making headlines the way COVID is because COVID for what it is, it has taken over every headline."
A strong feeling of isolation exacerbated inadequate care, leaving the vulnerable praying for a miracle. That's when Dr. Roy stepped up and proposed a more proactive approach by keeping in touch with the ones in need in an empathic and compassionate setting: "We need to work even harder and find creative ways to connect to people. So what you are doing right now by via phone, via zoom, using technology, picking up the phones, how are they paying visits, but in a safe way, say dropping off food, dropping up reading materials, clothing, you know, doing things, but from a distance, mask, you know, they're safe ways to do these things. We just need to really be outside the box and approach it from an empathic and compassionate point of view."
Such an empathic approach to vulnerable populations does not have to be the exception, but the rule, coming from each member of our society as a whole, especially from those who interact with alcohol or substance use disorders or mental illnesses daily. "We need to provide it (i.e., mental health training) to police officers, fire department folks, again, not to make them mental health experts, but to give them this important training, to make their jobs easier, to make their interactions with clients and patients easier and government and policymakers, you know, we need significant funding towards these areas that have been grossly underfunded health in general, typically mental illness and substance use, but you got to educate folks in government that are in decision-making areas, policymakers so that they're all aware that mental illness needs to be addressed," Dr. Roy explained to Top Doctor Magazine. After all, when dealing with another human being, we often distance ourselves from their issues, forgetting that we are all dealing with personal issues, such as job insecurity or eviction. And it's not just adults – young students, who, in extreme cases, end up resorting to suicide, are suffering from isolation and lack of human interaction. For them, going back to school is the best, most straightforward solution: We have to keep making it so schools are safe to open them up, so students can go back."
The Long-Term Effects of COVID-19
Turning towards a more COVID-19-oriented discussion, Dr. Roy spoke about the unpredictability of the virus and its long-term effects. From cardiac issues and hypercoagulability to pulmonary embolism and strokes, the COVID-19 virus can leave terrible scars on those who suffer from it, enough of a reason for society to pay closer attention to preventive measures and the ongoing vaccination campaign. "We need to really continue practicing preventative measures, so we can reduce the number of cases, and then, of course, encourage as many people as possible to get the vaccine because, without 70, 80% of the population vaccinated, we just won't achieve herd immunity, and we just won't be able to contain this pandemic," Dr. Roy shared with us.
Another long-term effect, or, to put it in a better way, an exacerbated effect of the COVID-19 pandemic has been the social and racial inequality which are plaguing our society: "We need to dismantle racial injustice in every sector, medicine, government, education, criminal justice, you name it. And last, but certainly not least, we need to really educate and empower and compensate girls and women, because we've seen that this pandemic has again disproportionately affected women, in terms of unemployment, it's affected women far more than it has men. And we need to compensate for childcare. We need to because without that 50% of the population is being handcuffed. And, without that, society will just never succeed."
"Will the vaccination campaign be enough to bring the COVID-19 virus down?" "Not at all," Dr. Roy shared with Top Doctor Magazine, giving the example of countries with fewer resources who kept the pandemic in check through hard work and humility: "Other countries have handled this pandemic far better than the US even though we have far more resources and wealth, so we need to learn from other countries, and you have to be humble."
Furthermore, a strong administration, committed to bringing the pandemic to a halt, will bring the much-needed support to the frontline medical heroes engaged in all-out warfare with the virus: "I'm hopeful of the leadership; we now have an administration, at least in the United States that is committed to addressing the first problem right now, which is the COVID-19 pandemic."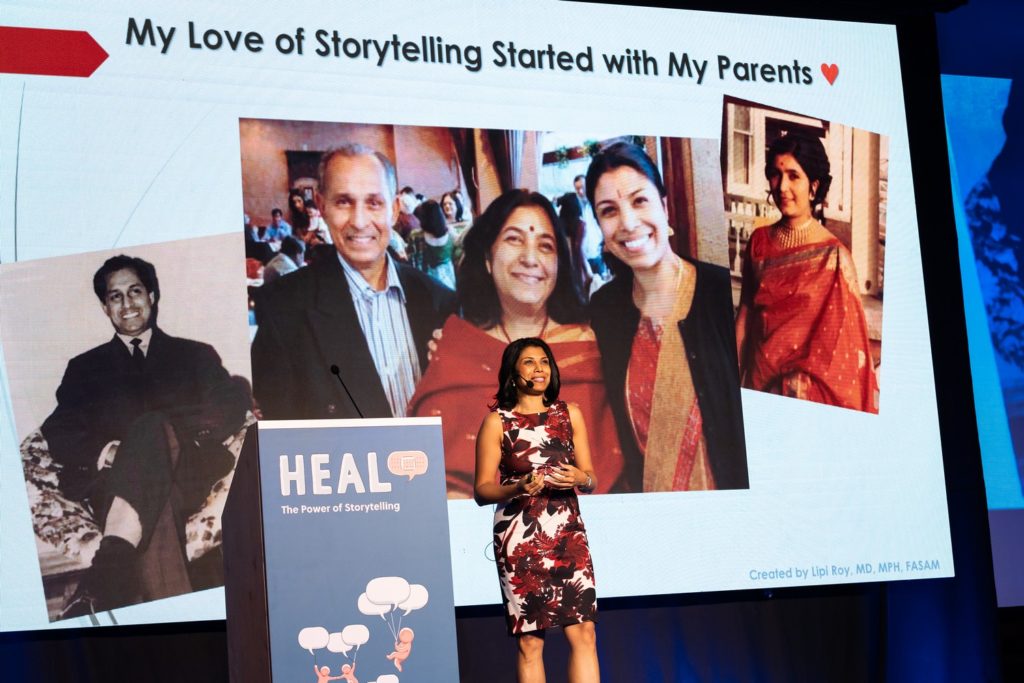 The Importance of Self-Care
However, the strongest sign of resilience must come not from the medical community but from every one of us, translated into self-care. As long as we put general health first and follow official guidelines to the letter, our triumphs against the virus will overcome our past defeats. "Let me tell you. You do not have to have an MD or an RN, or have a Ph.D. behind your name to be able to practice self-care and to have the tools to take care of yourself."
To help people understand what self-care is and how they can achieve it, Dr. Roy will be leading seminars designed for her colleagues. Although people might expect some sort of deus ex machina stories, Dr. Roy is here to disappoint, in an unexpected way: "I'll just share with what I do every morning. I meditate for 20 minutes. I try to eat healthy meals throughout the day, plenty of fruits and vegetables and lean proteins and whole grains, and drink plenty of water. And I also treat myself to things that I enjoy, like say cookies or ice cream. And then, I even get a little bit of a workout, a little bit of exercise." As she tells us, this exercise time doesn't have to be marathon-style since it's all about enjoying oneself.
It would be more helpful to socialize regularly with the people we love and care for, whether through a Skype or Zoom call, and, at the top of the list, enjoy eight hours of sleep every night: "I know it's hard, but getting seven to eight hours of sleep because poor sleep hygiene has been associated with every chronic illness from heart disease and diabetes to cancer and Alzheimer's, so getting that good sleep also reduces your rates of anxiety and depression, so good sleep and mindful practice."
Throughout the COVID-19 pandemic, the general population has been lamenting the loss of day-to-day activities that brought joy and community amongst each other, such as seeing a musical or watching a game at the Madison Square Garden. However, this is not a reason to despair, as Dr. Roy tells us, but, on the contrary, to rejoice: "There's plenty of other things you can do. And I'll share with you what I do. I now have a piano, so I can play that, but in other cases, find things that you enjoy. Coloring, drawing, dancing, writing, listening to music, watching TV and movies. I watch comedy every night because it relaxes me. I like laughing."
Such an approach teaches us that staying mentally sane during a pandemic is not so hard, as long as we embrace novelty with an open heart and try our best to let go of our anxiety constructively. By following this road, we will keep our heads up until we bring the COVID-19 virus down, staying away from anxiety, depression, and addiction. As a parting reminder, Dr. Roy reminds us that, in the end, laughter and enjoying oneself genuinely are the best medicine: "Laughter is in many ways the best medicine because it relie anxiety. So I really want to emphasize to people, do what you enjoy, what makes that fun, but that's also safe." We wish Dr. Roy the best of luck in her future endeavors and all the strength and resilience she needs to bring her patients back on the right track.
Top Doctor Magazine
At TopDoctor Magazine, our mission is to foster connections within the health and wellness community, acting as a vital bridge between doctors and patients and facilitating collaborations between medical companies and healthcare professionals.
Our purpose extends to empowering our readers, providing them with the knowledge to make well-informed healthcare and lifestyle decisions.
We take pride in being the ultimate resource for interviews with health and wellness leaders, delivering trending medical news, and covering a wide range of healthy living topics.